The Technical Education and Skills Development Authority (TESDA) is starting to offer free online courses to cater to Filipinos who want an accessible way to learn new skills at affordable to no price.
Called the TESDA Online Program, the program is for Filipinos who would like to learn new skills or improve their current skills whether they are professionals, laborers, unemployed, out-of-school youths, students, and overseas Filipino workers (OFWs).
The TESDA Online Program makes it possible for Filipinos to learn skills at their own pace and time, provided they own a computer and have high-speed Internet. However, no training certificate will be given should they finish the courses. To get a certificate, one has to undergo and pass an assessment test in their nearby TESDA assessment center.
Free online TESDA courses include information technology, Microsoft online courses, tourism, housekeeping, cooking, bread and pastry production, electronics, agriculture, automotive, heating, ventilation and air condition, massage therapy, and beauty care.
To enroll, students must sign up at http://e-tesda.gov.ph, then follow the instructions for enrollment. After having the e-mail address activated, one must fill in the basic information, then proceed to enroll in the course of their choice. Once chosen, one can click on the module they want to study then click to enroll on that course.
How to Enroll in this Online Program?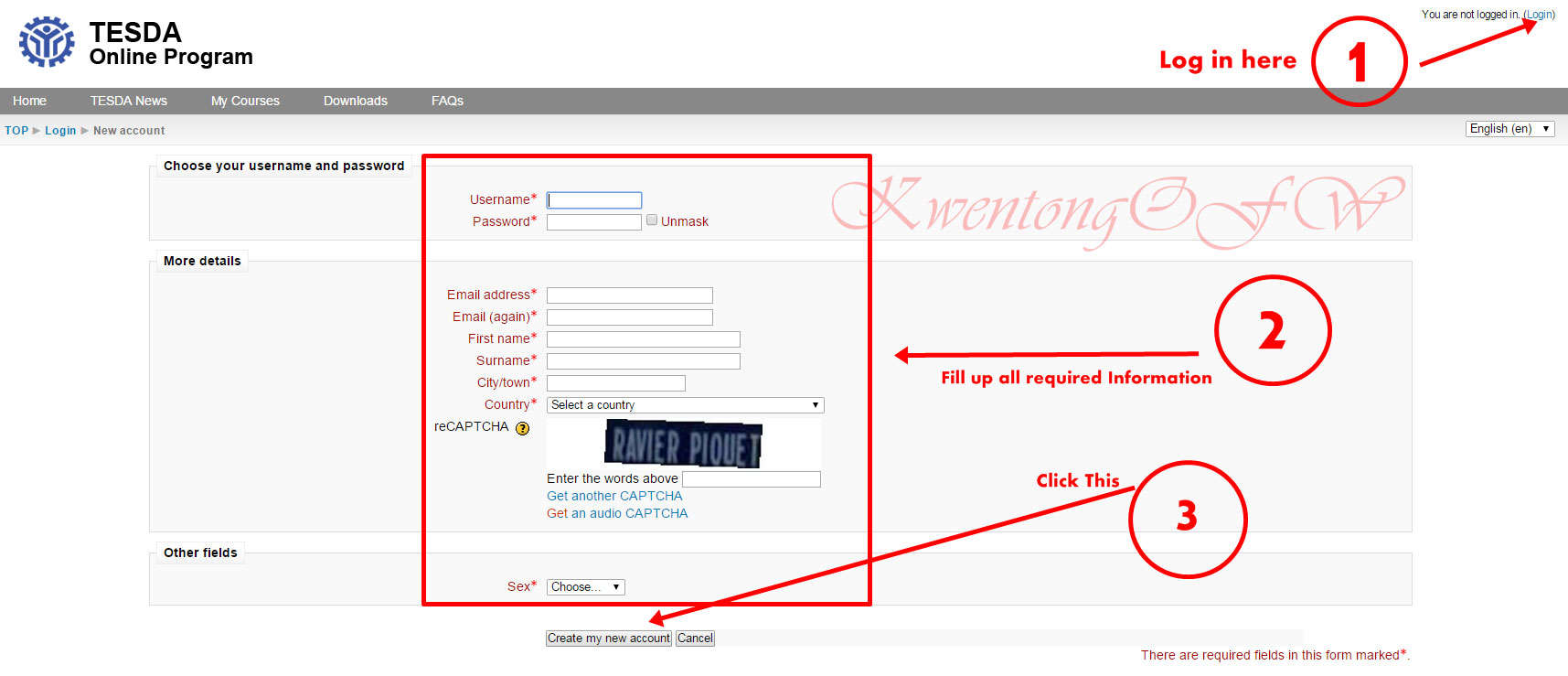 Check your email and confirm 

Once you have your tesda account you can now enroll to your chosen course. Login to your account. You will be redirected to tesda online program homepage where you will see the list of courses
Click the course you want to take
Choose link of the module you want to study.

At the lower left tab you will read 'Enroll me in this course.'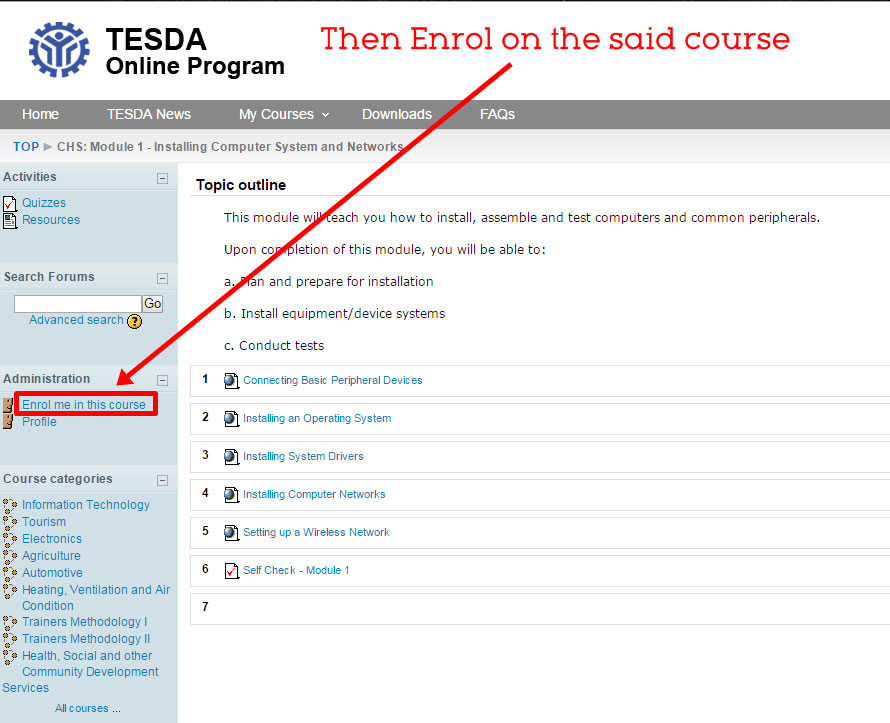 Confirm your enrollment for free. Congratulations you are now enrolled to your chose online program
For inquiries and other concern, send email to [email protected] or call +632 – 3837839. Applicants may also visit Tesda schools near your place.
Please Share it to your friends ( Images is all screen cap from TESDA website )