Another overseas Filipino worker (OFW) is being abused in the hands of her employer.
Fellow OFW and Facebook user Girlie Lagman posted a video and a series of photos on her account, sharing the abused OFW's story.
According to Lagman, the woman's name is Christine De Leon, hailing from Pampanga. She works in Amman, Jordan. The video Lagman posted shows De Leon in tears as she cries for help. In the process, she showed the scars brought upon by her employer continually abusing her.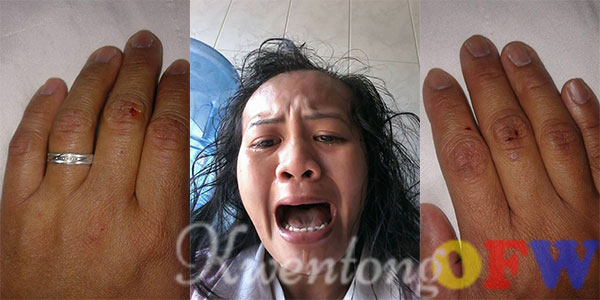 Aside from the country where De Leon is working, Lagman provided no other information as to where De Leon is working. She asks the help of the Internet to contact the embassy, as well as De Leon's family.
Since its posting on February 8, Lagman's post has generated 17 likes and 9,241 shares.
Posted by Girlie S Lagman on Monday, February 8, 2016