Many Filipinos working outside the Philippines go to the extent of their capabilities just to stay in the other side of the world to earn a decent living. Same goes to this Fiipina who was used as an accessory for a sextortion plotted by Egyptian Couple.
Niressa De-Vincente didn't thought that her life in United Kingdom would turn out to be this worst. She was offered by Zekri Gris and Dina Gris to work as cleaner and child minder for their four children. Being desperate to stay in the country despite her expired student's visa, De-Vincente accepted the job.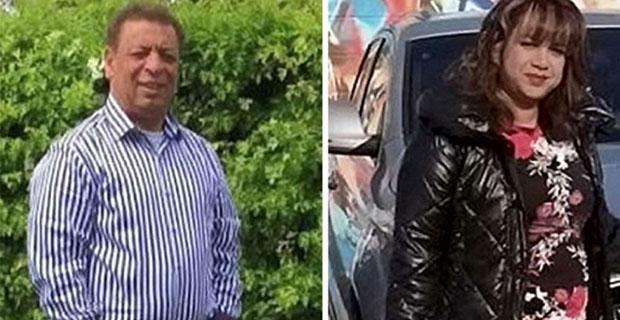 But a situation came up and Dina offered the Filipina £200 to have sexual activity with her husband, since she really wanted to have strong evidence for divorce.
READ MORE : 62 Years Old Filipina Domestic Helper in Kuwait allegedly Raped
The plot accidentally failed and instead, the Filipina was accused of stealing £12,000 from the husband. Just then, both the couple tied her with handcuffs and rope then threatened her to confess to the act. The entire maltreatment was even caught on camera. The man didn't know that his wife and maid actually made a deal about the s3xtortion.
After three days of suffering, De-Vincente managed to free herself and run off by the streets wearing only her house clothes. Neighbours spotted her pitiful condition and immediately reported to the police authorities.
READ MORE : Sri Lankan, Filipino and Ethiopian Arrested in House to House prostitution Ring Busted.
The perpetrator Zekri Gris was set to three years in jails by Tuesday and her wife will be sentenced later on.
Ian Penny, the prosecutor in-change stated that there are a lot of Filipino carers who are overstaying as illegal immigrant and they are more prone to exploitation. The victim suffered so much for many hours which is very disturbing.
Source SCMP