We've all heard horror stories shared by our Kabayans pertaining to the balikbayan box they sent to the Philippines. After President Duterte took the country's highest position, many OFWs gained hope that issues concerning balikbayan boxes will be put to end.
Not until another case of pilferage was reported recently.
The Facebook post of Bernadette Cardillo Sumayod became instant hit after exposing another case of pilferage to the balikbayan box faithfully sent by our kabayans abroad.
The short video clip instantly gained 10,353 shares just within a day.
There were three videos posted. In the video, a woman (supposedly the receiver) is holding a damaged  Balikbayan box. According to her, the box was sent by her child took too much time to arrive. The box was allegedly sent March 3 and it was able to reach the receiver only last May 7.
When they received the box, it was already destroyed. Holes on the sides can also be found. As a result, only few things was left inside the box.
The woman was so mad and hoped to end the long-list of cases involving balikbayan box pilferage.
Watch below videos for the said viral post. 
Update: The complainant send a message to the said shipping company  Facebook Page and below is their reply.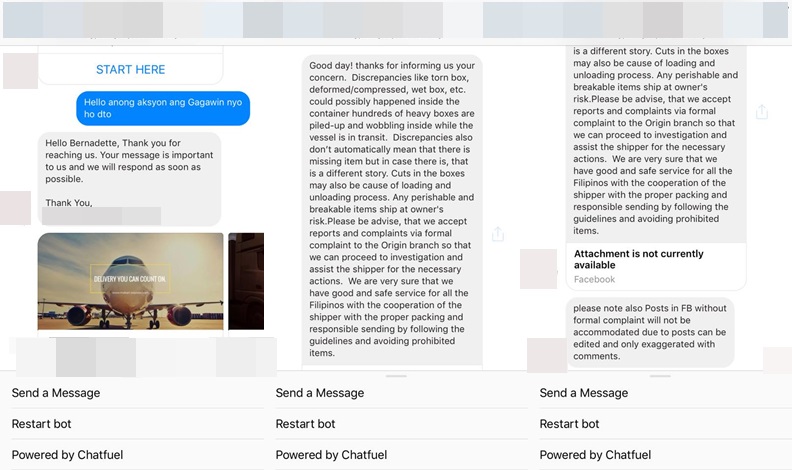 NOTE : KwentongOFW is not connected to any shipping company. Feel free to send us email for clarification and we are willing to post here the other side story.