Social media is full of scammers who will eagerly try to steal your hard-earned money. They use different tactics to lure their victims. Just like this foreign illegal recruiter.
This doesn't look like a real UK passport.-Rey Con
Rey Con posted in his social media an alleged scammer who is trying to lure Filipinos into her fake recruitment agency.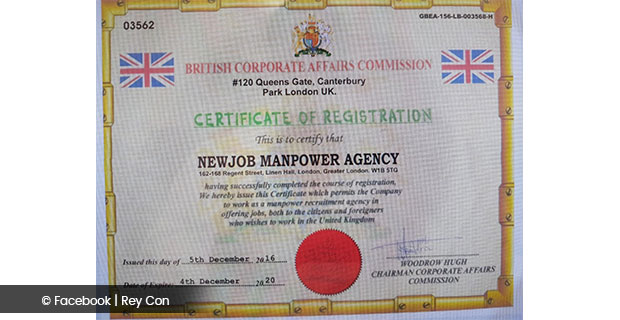 Certificate with tube border?
One of the image shows the passport copy of the man in the name of Jack Harry. He is holding a British passport and claims to be a British citizen. He also possesses a Certification of Registration to his agency which is Newjob Manpower Agency. The alleged certification looks legit at first glance because of the seal in it.
READ ALSO : OFW Tips : Common Signs On How To Identify An Illegal Recruiter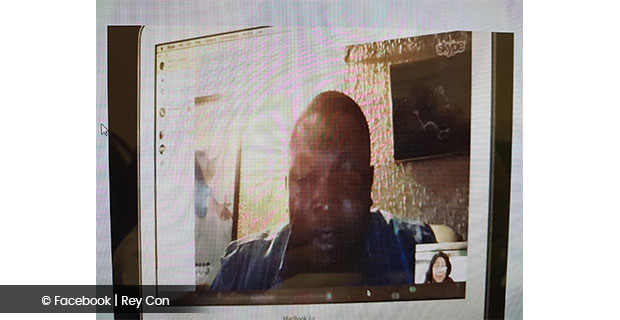 An image of Harry doing a video call with a woman can also be seen.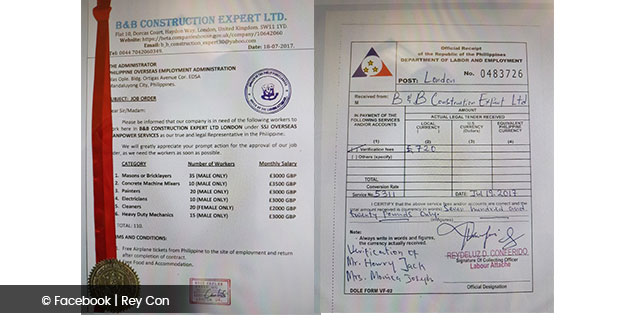 May "red-ribbon" of authentication pa kunwari ang job order na ang skills ay wala sa Shortage Occupation List.,At fake ang signature. Haayyyy…At ang mahal ng Verification Fee huh! Para siguro mahal din ang masingil sa niloloko nila!!! -Rey Con
The one who posted this info claims the Harry is a scammer and her agency is fake.
No Consul by that name works in the London PE.-Rey Con
Harry is currently mum on the said issue.