Are you among those who are aspiring to work abroad and earn a substantial amount of money for your family?  Are you a female and willing to grab the opportunity of working in another country?  Then this may be your time to make those dreams a reality as Taiwan opens its door to hiring new overseas workers.
Exploring Taiwan aside from its rich cultural heritage, Taiwan is a global player in the information technology and electronics game. The small nation is one of the world's largest producers of computer-related products, and it continues to pump funds and promote enterprise in technology-intensive industries.
Just recently, GMA Network's 24 Oras has reported that Taiwan is in need of 64 female factory workers. Successful applicants will get to receive P 35,000.00 per month and will also be receiving overtime pay for working in excess of the normal working hours.
On top of the very promising income of OFWs, they will also be given meal allowance by their respective employers and will enjoy convenient living condition.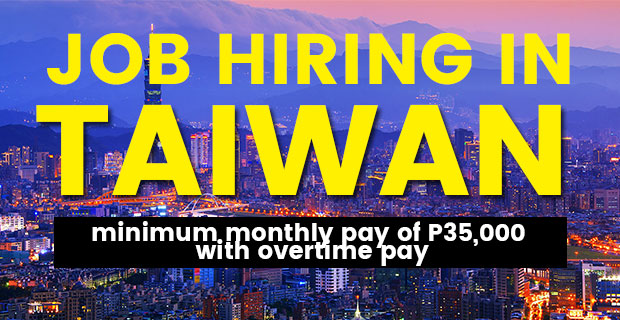 According to the Deputy Administrator of the Philippine Overseas Employment Administration (POEA), Jocelyn Sanchez, the Taiwanese employer is particularly eyeing on Filipino workers who were known to be hard working, diligent, industrious, trust-worthy and God-fearing.
Ang preference talaga nila ay mga Filipino.  Aside from yung patience, hard working, madaling maka pick-up sa trabaho, Sanchez declared.
Interested applicants can visit the nearest POEA office within their cities for the requirements and for additional information or may check on their website, www.poea.gov.ph. Inquiries will be entertained until August 23, 2017.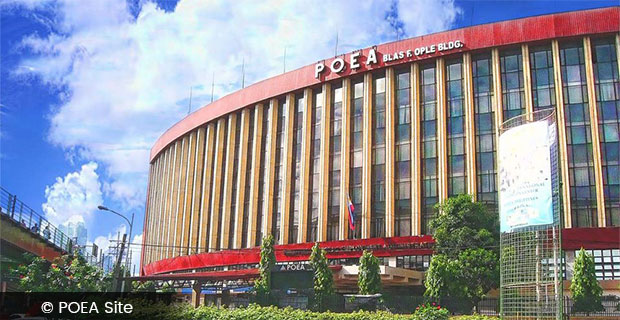 On the other hand, for other possible career opportunities abroad, one can inquire thru the Philippine Employment Service Office (PESO) and thru accredited overseas employment agencies for further queries.
Rhye Labrador from the Quezon City PESO claimed, May assistance din na binibigay ang PESO like pre-employment orientation for them, mga trainings like job start, and we also have call center training for free.
Good luck to all the applicants!