DUBAI: A building's new watchman who knifed a woman 66 times for treating him with contempt will spend 27 years in jail, the Criminal Court ruled on Tuesday.
The Asian watchman and cleaner, 24, who was only a week old in his job, knifed the Filipina ex-maid's chest, stomach and neck inside her second-floor apartment in the International City's English Cluster on Feb.18, 2016.
READ THE STORY : Pakistani Stabs Filipina To Death! The Reason Behind The Crime Is Shocking!
"We brawled and I knifed her. But I did not intend to kill her…I stole an assortment of currencies from her sideboard, but I returned them," he contended, during a court questioning on Aug.7, 2016.
The court sentenced him to 25 years in jail plus deportation over the murder charge and an additional two-year jail term for making off with her assortment of foreign currencies. The court also ordered the knife's confiscation.
In Rashidiyah Police Station records, the victim's boyfriend – an Indian sales manager – said he returned from work and found the apartment door unusually open. He landed on the deceased's corpse lying on her stomach in a pool of blood.
An Emirati corporal said they found the watchman at the scene. He directed the cops to the surveillance room and opened it for them. A warrant officer said footage showed nothing unusual.
RELATED STORY : Missing OFW in Dubai Father Needs Help
Two days later, police grew suspicious of the injuries on his face, finger and knee. He claimed that the injuries on the finger and knee resulted from a fall, while those on his face were caused by a shaving blade cut. He kept mum about the scratches on his neck.
At the CID, he narrated that at around 9am, he told the deceased to remain inside her apartment as he was still mopping the corridor. She instead walked to the lift and responded to his plea in English. He perceived that she had insulted him in English.
She then kicked his cleaning bucket and water scattered all over the place. She descended in the lift. He went to his room on the terrace, got some money and went to a restaurant for breakfast.
He returned to his room and contemplated how to take revenge. He remembered that he had to repair the victim's apartment fire alarm, which he concluded was an opportune moment to take revenge. He picked a knife and a screwdriver and wore gloves.
He rang the apartment bell. She opened and told him she had to first contact her boyfriend for permission to let him in. He stalked her, shut the door and knifed her in the stomach and chest.
The knife broke. He tried stabbing her with the screwdriver. She warded him off. He punched her to the ground then kicked her face. He fetched her kitchen knife. She tried calling for help through the window. He muzzled her. She scratched his face.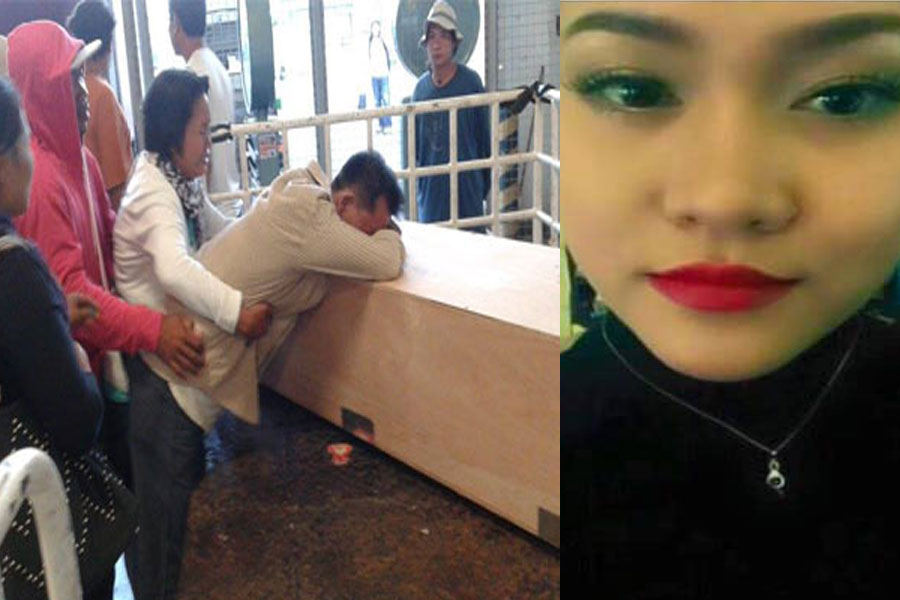 He repeatedly knifed her until she collapsed. He also knifed her back, but she was not dying. He hurled the knife, carried an aquarium and smashed it on her head. Water scattered and he slid to the ground. Broken glass cut his knee.
He kicked her five times in the face then tried smothering her with his hands for two minutes. She slipped from his grip. He knifed her in the chest. She shivered and passed away. via GulfToday