Life seemed so unfair for some OFWs who suffered hard enough in the hands of abusive employers.  It was sad that with their desire to uplift their lives from poverty, they were driven into a more difficult situation where they feel hurt, helpless and hopeless. Such as this story which was re-posted by a Facebook user named Accue Xii Maris.
Last year, on the month of August, an OFW named Linda Garcia who hailed from Bohol had worked in Exit 10, Riyadh, Saudi Arabia. Unfortunately, she suffered in the merciless hands of her employer where she had been maltreated and scorched with boiling water which caused her to suffer from severe burns and wounds.
That time, concerned citizens came to the rescue by posting the tragic incident on social media as they asked for prayers and financial support to the OFW while she was in the process of healing and recovery after the agency and POLO-OWWA in Riyadh had extended their help.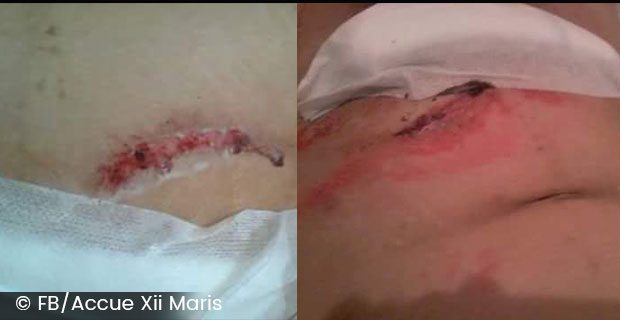 What happened to Linda was just one of those sad stories of OFWs who endure the hardship of working abroad. This mirrors how our modern day heroes battle with uncertainty each day that passes by while working in a foreign land.  They leave the countries looking forward for a brighter future, instead, they were hurt and maltreated, something that they never imagined all their life.
To all the families with relatives working as OFWs, may we learn to value and appreciate them more than any material thing that they can provide. It was sad that once a Filipino landed on a work abroad, it was perceived that they were enjoying a luxurious life but the truth is, life became doubly hard for them.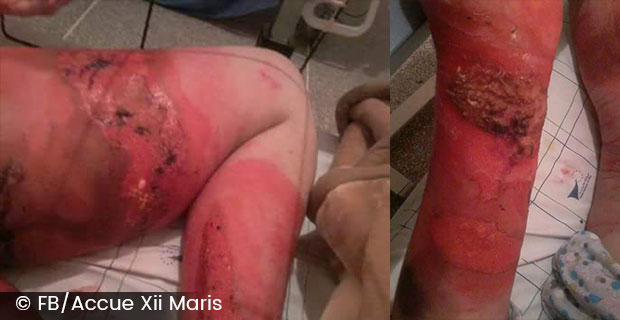 As we pursue our dreams to living a comfortable life, let us not forget that OFWs leave the country to work as they sacrifice loneliness and homesickness while being away from their families.  Let us not look at them as "automated teller machines" when we can just withdraw money any time we wish, because every single cent that they earn was from every drop of perspiration and 'blood' while working almost 24 hours a day and 7 days a week.
The Facebook post :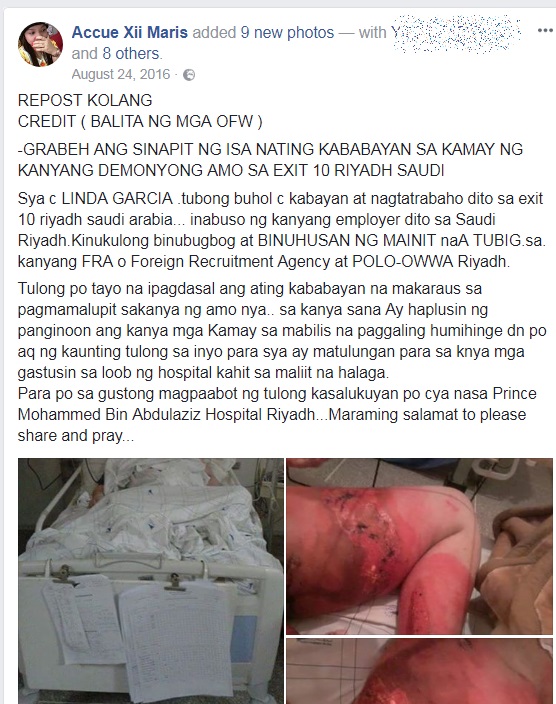 A salute to all the OFWs…….our modern day heroes!