OFWs who suffered at the hands of their abusive employers were given the chance to come home to the country as they start to rebuild their lives and dreams after the traumatic experiences they had while working abroad.  The government is exerting its best efforts to make sure OFWs will be rescued and be brought safely to their respective families who were excitedly waiting for their return.
After 79 distressed OFWs had gone home on September 18 and 19, additional 51 OFWs working in Dubai were already back to the country via Etihad Airways. With the said numbers, it was assumed that a total of 545 Filipino workers had been repatriated since May of this year.
The Department of Foreign Affairs had confirmed the arrival of the 51 repatriated OFWs at the Ninoy Aquino International Airport who most among them were holding tourist visas and others were victims of human trafficking and illegal recruitment.
Finally, they can now go back to their families and start rebuilding their lives after passing through life's traumatic experiences.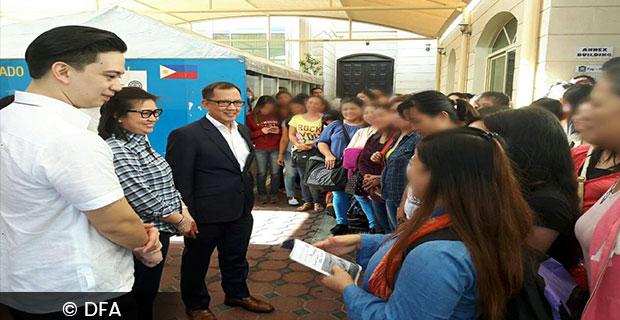 Meanwhile, the Philippine government is expecting that human trafficking and illegal recruitment cases can be lessened after the Philippine Embassy had signed the Memorandum of Understanding on Labor Cooperation and Law of Domestic Workers which will take effect in the month of November of this year.
OFWs also expect that their welfare will be more closely looked into as unfortunate incidents when working abroad can be minimized if cannot be totally avoided.