It's hard to be an OFW. Some people think that working abroad brings happiness because an overseas worker earns more than what a regular employee in the Philippines does.  However, little did they know that OFWs had to do a lot of sacrifice just to be able to provide for their families.
On a recent episode by GMA 7's I-Witness, an OFW working in Saudi Arabia was interviewed during his one-month vacation in the Philippines after his recent 2-year working contract had ended.  He expressed how hard it was for him to see his son growing without him on his side.  He said it pains him to be away from him yet he has to make a sacrifice. However, towards the end of his story, he said he wanted to take a vacation for about a year or two just to be with his family and he may consider staying for good, whatever his fate will bring.
Joey Leabres was working as an OFW in Saudi Arabia.  According to him, the first time he left to work abroad, his son Jhaymar was just born few days ago. It was hard for him to go, yet he has to.
When asked about what he misses while being away, he said it was hard that he was unable to see his son growing.  He said he was unaware how his son was growing to be like, his moral values and his character. He claimed that he never even experienced sending Jhaymar to school and fetching him after classes.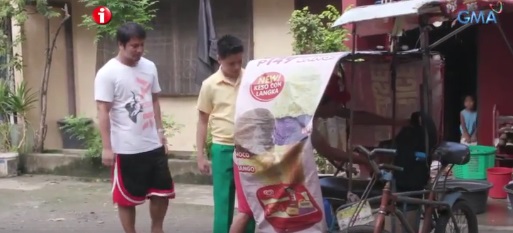 Joey believed that growing with parents is still best for children so they will be guided, accordingly.  Sad though, his wife had followed him years after so their son was left alone with his grandparents.
Joey's father, Joseph and his mother, Marilou made sure that they were able to give the needs of Jhaymar.  They also attend school activities of Jhaymar. Sadly,  Jhaymar honestly said that sometimes he felt like he doesn't have parents as they were not beside him most of the time including special occasions like his birthday and family outings and gatherings.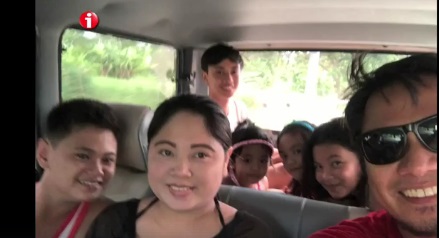 As of this writing, Jhaymar is bound to leave again for Saudi Arabia. For the meantime, his wife will be left in the Philippines to give birth to their second child.  And even if Joey had finished several contracts, he still feels lonely upon leaving again his family.  Moreover, he hopes one day, he can spend a year or two with them and see later on if he still wants to work abroad or just stay in the Philippines for good.
Watch full episode below :