Will "sorry" just be okay after damage has been done?
Recently, an employer apologized to a Pinay OFW who was detained for allegedly committing a crime against her employer. Later on, having no sufficient evident to prove the allegations, the helper has been released.  But then, will it be fair that she only received "sorry" from her unfair and unreasonable employer?
Estelita Caligagan is an OFW working in Jeddah.  Last August, when she was about to go home to the Philippines, she was held by Saudi authorities for allegedly committing robbery against her employer.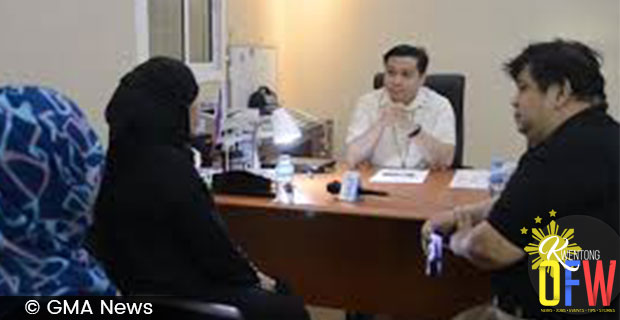 In a report in GMA News, Caligagan narrated, "Pagdating ko [dahil] bumili ako ng Nutella, nandyan na po ang mg pulis. Sabi niya (employer) hindi ka magta-travel bukas, sabi niya nagnakaw kayo."
Apparently, Caligagan and another Filipina were taken by Saudi authorities and were detained for allegedly taking their employer's cash and jewelries.
When her family and her Philippine agency learned what happened, they immediately reached out to the Philippine Consulate and asked for assistance, leading to her freedom.
The OFW said her employer apologized to her for being detained for more than a month.  The employer also admitted that she had no sufficient evidence to prove Caligagan is guilty of theft.
Meanwhile, Vice Consul Alex Estomo of the Assistance to National Section said that Filipino workers who were mistakenly charged or accused by employers are encouraged to file a counter-charge.
In fact, Estomo said there is a similar case where they had filed a counter-charge after a helper was falsely accused of robbery by the employer.
However, Caligagan expressed no intention of filing a case against her employer for the inconvenience it caused her and only desires to be able to go home to the Philippines.