An OFW working in Hong Kong earn praises from her employer after being diligent and resourceful in her work. She knows how to make the right decision and do things with no supervision at all.
The 28-year-old helper named Divina who hailed from Camarines Sur starts her day while her employer is sleeping so she will never get disturbed while cleaning the house.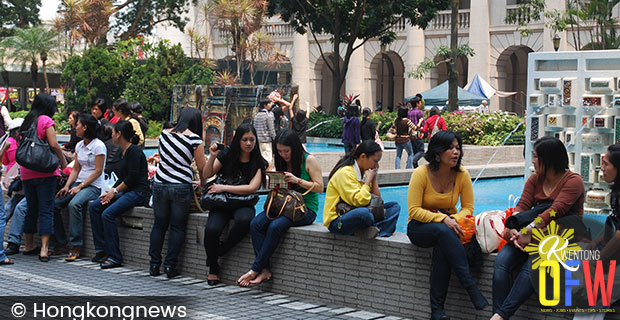 One day, while Divina was almost finished cleaning the comfort rooms of the house, her employer asked her to buy bread.  On her way out, the employer ran after her and asked her to bring his suit into the laundry shop so she would be able to do the tasks by going out of the house only once.
While inside the elevator, she noticed that her shirt was inverted.  But then, she decided not to go back to the house as it would only consume much of her time.
She dropped the suit into the laundry shop and headed to the bakery to buy bread.  But then, when she was about to pay for it, the cashier said that they don't accept the currency  that she was using  anymore.  However, she could have it exchanged from a  Hong Kong bank near the bakery.  Unfortunately, when Divina went to the bank, she saw that the line was long and it would definitely take her long.
Suddenly, she recalled that the money which she has to pay the bread was the change given to her from the laundry shop.  She then went towards the shop and requested for a different currency.
The resourceful OFW headed towards home, happily handed the bread to her employer and told him what happened.  Her employer felt happy because Divina find her own way to be able to accomplish the errands without being disturbed or rattled.
The employer was also happy that Divina did not insist on changing the money at HK Bank as accordingly, the bank will demand a service charge for every money change transaction.