The Department of Labor and Employment announces on Friday the suspension of new applications for overseas employment certificates that would take effect this Monday until December 1, 2017.
As the certificate is an important document for all Filipinos who desire to work abroad, the department opted to suspend processing thereof because of receiving persistent reports on illegal recruitment activities.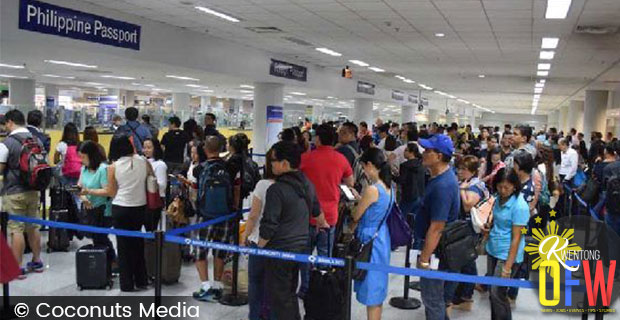 Investigations will be performed to iron out and establish the real cause of the problem.
However, Hong Kong Secretary for Labor and Welfare, Law Chi-kwong said, the move could possibly affect about 1,000 local families in their country.
Chief Secretary Matthew Cheung Kin-chung said under reasonable circumstances, the Immigration department could be flexible when considering individual cases.
"We have asked [the Philippine government] to resume their service as soon as possible," Cheung said, adding that more than half of the 370,000 foreign domestic helpers in Hong Kong were from the Philippines."
But then, he said, families that need assistance for children and elderly care could seek help from the Social Welfare Department so their request can be forwarded to non-government organizations.  This includes temporary care for the elderly and day care or after-school care for the children.
Labor Secretary Law also said that they would maintain continuous communication with the Philippines to make sure that the arrangement with non-government organizations would not affect the existing Filipino overseas workers who need to renew their work contracts.
Apparently, they were also advised that existing domestic helpers whose work visas had been released on or before November 11 were not covered and won't be affected by the recent arrangement.
Meanwhile, Philippine Labor Attache at the Philippine Consulate in Hong Kong, Jalilo dela Torre claimed to provide them with facts after they get to assess different and various concerns by the employers.