An OFW domestic helper had given birth to an illegitimate child after having an illicit love affair with her Filipino-Chinese employer.  When her employer died, she was denied the custody of her child.  She then asked for Raffy Tulfo's assistance to get her son back.
Janice Abrasaldo sought help from Raffy Tulfo to win custody of her child after the child's father died.  Apparently, he asked his other son to look after the welfare of their child who then denied the right to Janice to take care of her own child.
According to Janice, she started to work as an OFW being a house helper of Cresencio Tio, an affluent businessman in 2005. When Cresencio got sick, she had attended to his personal needs, administered his medicines and had looked after his welfare.  Not surprisingly, because of the attention accorded to him by Janice, he had fallen in love with her and they had a relationship until Janice became pregnant.
Janice then lived luxuriously as Cresencio's mistress.  She narrated that she stayed in an expensive condominium unit, had afforded expensive things and had enjoyed a comfortable life.
Janice's family did not approve of her relationship with Cresencio at first.  But then, when Cresencio started helping them out financially, they gave in to his generosity and had accepted him in their daughter's life.  Janice claimed that she only stayed with Cresencio out of pity because he was sick.
Later on, Janice left Cresencio when she fell in love and even planned to get married to another man.
When Cresencio died, Janice's son had been under the care of Cresencio's affluent family.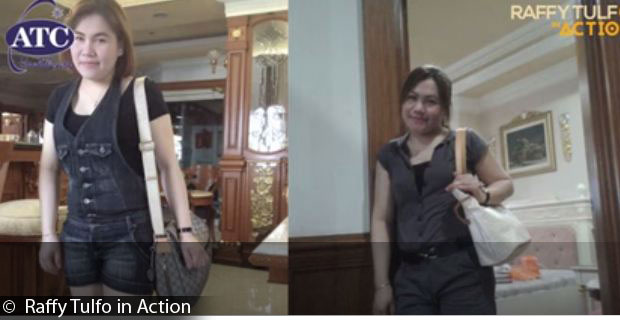 Raffy Tulfo then called Ryan, the son of Cresencio and asked him about Janice's 5-year-old son.  Ryan claimed his father had left him an instruction not to give the child to Janice and make sure that he is being well taken-cared of.  However, Raffy emphasized that since Janice is the legal mother and that Cresencio is already dead, Janice has the right to take custody of her son.
Towards the end of the program, Raffy had taken Janice's side until she finally got her son back. – via The Good Feed