Following the Court of Appeals' decision to prevent Mary Jane Veloso from testifying against the people who allegedly recruited her into bringing illegal drugs to Indonesia in 2010, the Catholic Bishops Conference of the Philippines (CBCP) had expressed their disappointment and made an appeal for Mary Jane be allowed to defend herself.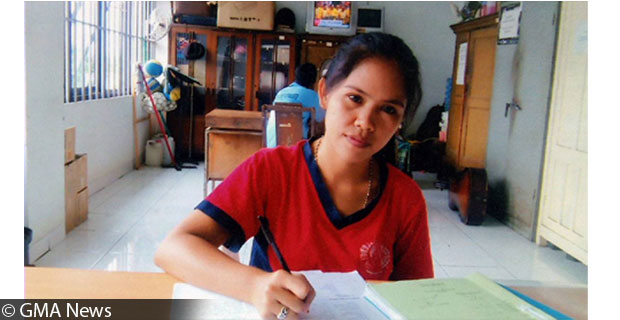 Apparently, in an 18-page ruling made by the Court of Appeals (CA) last December 8, 2017, Judge Abarica Castillo-Reyes of Sto. Domingo Nueva Ecija Regional Trial Court had been prevented from getting Mary Jane's testimony at her detention cell in Indonesia against Cristina Sergio and Julius Lacanilao.
The said ruling was made after granting Julius and Cristina's petition for certiorari and prohibition filed by their lawyers.
Bishop Ruperto Santos, Chairman of Catholic Bishops Conference of the Philippines-Ecumenical Commission on Migrants and Itinerant People (CBCP-ECMI) made an appeal to let Mary Jane speak so she can defend herself and state the truth about the case. He emphasized that the CA's ruling is an added pain and agony to Mary Jane who is just a victim of drug traffickers Cristina and Julius.
"Let her speak the truth and free Mary Jane."

"How can Mary Jane defend herself and prove her innocence when the CA prevented her from testifying against those who victimized her?"
Sergio and Lacanilao allegedly recruited Veloso who then was unaware that she was deceived into smuggling drugs into Indonesia.  Thus, Veloso was arrested at the Yogyakarta Airport in 2010 after 2.5 kilos of heroin had been found in her suitcase.
Veloso who hailed from Cabanatuan City is a mother to 2 children. In April 2010, she was arrested and sentenced to death for allegedly smuggling heroin into Indonesia. – via GMA News Online