Many would agree that Filipinos by nature are hospitable and friendly aside from being hardworking. No wonder, Filipinos among overseas workers are mostly sought by employers abroad.
Another Filipino proved that having a 'good' heart does not depend on one's race or color of the skin neither how big or small it is.  He chose to help because he knew  in his heart that it was the right thing to do.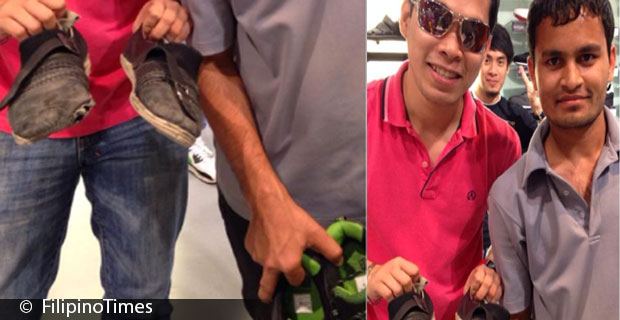 A former OFW working in Dubai, United Arab Emirates reminisced the incident when he never had second thoughts of helping an Indian worker in 2014.
According to OFW Mark Ronald Melecio, he met an Indian named Kerthi  at the Metro station on his way to the Dubai Mall that day.  He  then noticed that the Indian was being mocked by other passers by for wearing worn-out shoes.  That's when he started conversing with him and learned about his life.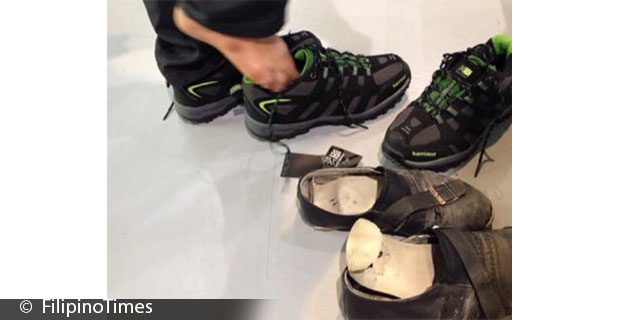 "Noong nakita ko kasi sya sa loob ng Metro talagang naaawa ako sa kanya, lalo na yung parang pinagtatawanan sya na wala naman syang magawa."
He learned that the income of Kerthi is mostly alloted for his family, his rent and his food.  As such, he was sending a part of it to pay their family's debt amounting to almost 1 million pesos, such big amount which was the reason why his father committed suicide in 2013.
"Sa Dh500 na natira ipapadala pa nya ito sa India para makatulong sa pamilya lalo na may binabayaran sila na loan worth Dh70,000."

"Kaya naman kahit gustuhin nyang bumili ng bagong sapatos ay di nya magawa."
Melecio felt in his heart the willingness to help Kerthi so he waited for him until he alighted from the train and decided to buy him a new pair of shoes.
"Ayaw ko po makakita ng mga ganon kaya hindi na po ako nagdalawang isip na hintayin sya kung saan sya bababa, kahit na po hindi sya Filipino eh gusto ko po syang tulungan."

"Sobrang saya ko dahil nung naghiwalay na kami nakita ko sa mga mata nya kung gaano sya kasaya at di ko tuloy mapigilan na mapaluha."
It was the first and last encounter he had with Kerthi as he came back to the Philippines and started a new career as a freelance account executive in his hometown, Cebu.  However, his wife and 15-year-old daughter is still in Dubai.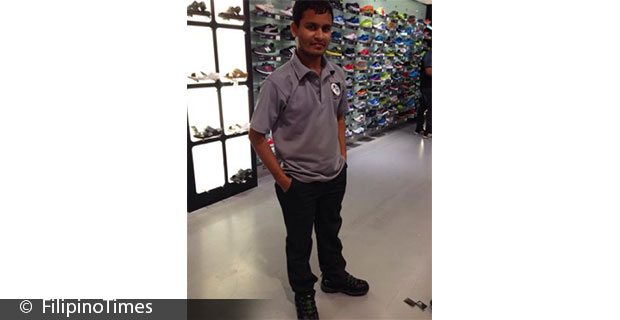 When he went to Dubai to visit his family, Melecio wished to see Kerthi again.
"My friend, it's been four years now since we last met. I never had a chance to meet you again after that. But thank you for your trust in sharing the story of your life to me. I know that the pair of shoes I bought had worn out, but I hope that it would always remind you that you have a friend in me and in every Filipino in Dubai."
Melecio then encourages everyone to help others regardless of race or nationality.  He said it isn't about how much we give, it's the thought of giving and sharing that really matters.