Maria has no arms and legs. Despite her disability, she is eager to be happy and live a normal life as much as possible. Maria is lucky enough to be adopted by American couple Adrianne and Jason Steward.
The couple admittedly did not want to adopt a child at first. But after seeing Maria in an orphanage in the Philippines, their decision was changed almost instantly.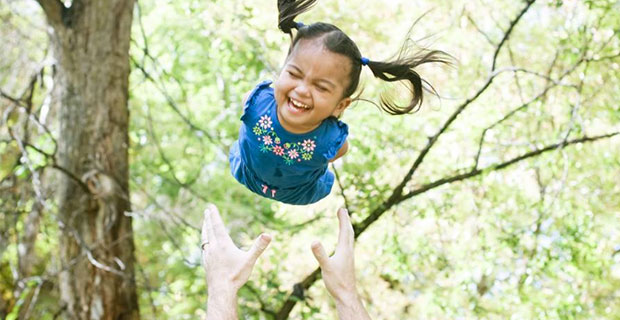 "Maria was on this first email that we received. Once we saw her picture we just fell in love with her. She was so adorable and had the most amazing smile. We knew it would be a challenge raising a child born without limbs, but we also knew that with God's help and being surrounded by such loving friends and family and an amazing community of support that we would be able to do it," says Adrianne.
The couple had to face numerous challenges throughout the years because of Maria's condition. But the loving child does not want to put limits on her abilities. She wants to continue inspiring others through her smiles and inspiring story.
"With Maria, it is 10 times more rewarding and exciting because we understand how difficult it was for her to learn that skill and it always amazes us at what she is able to do that we didn't expect her to be able to do," Adrianne added.
The family of Maria also want her to know one important thing – Her disabilities do not define her.
"We want Maria to know that her disabilities do not define her. She was born exactly the way God intended her to be, and she is beautiful and perfect just the way she is. We will always love her and support her in anything she chooses to do in life."
Indeed, you have a lot of things to be thankful.