UAE-based billionaire aims to provide 2,000 jobs to Filipinos as he is planning to pump more investments to the country.
According to Gulf News, the Indian entrepreneur Yusuff Ali M.A, who is also the owner of 150 LuLu hypermarkets all over UAE and other Gulf countries, is planning to invest $100 million in the Philippines for a hypermarket and a food processing unit.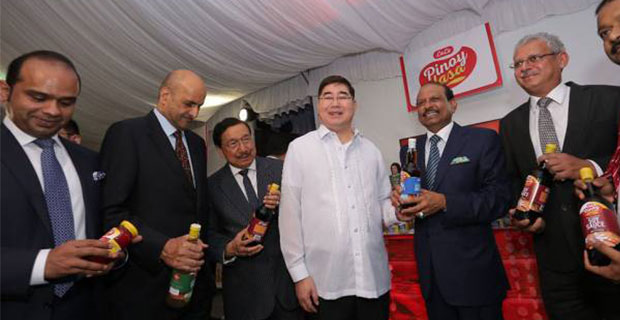 Yusuffwent to the Philippines to personally facilitate the opening of his company's first ever state-of-the-art logistics and export center in Laguna, Philippines. In the event, he announced the further investments that he is planning to undertake in the country.
MAY Exports Philippines Inc., the new business foray of Yusuff opened up jobs for Filipinos in the field of sourcing, exporting of fruits and vegetable, storing, packing and other important commodities.
"Currently, we employ around 300 staff in our logistics operations and after the fruition of our planned investment, we expect to generate an additional employment for around 2,000," says a spokesperson.
They also have about 9,600 Filipino under his payroll on the hypermarket operations.
"They have been a very integral part of our growth and are known for their hard work, dedication,and efficiency," Yusuff said.
As of the moment, Yusuff is the 388th richest billionaire in the world with a net worth of $4.2 billion.
Aside from helping create jobs for Filipinos, Yusuff is also investing more of his money in his home country through creating hotels, convention centres, and shopping centers.
To remove the possible huge price cut among the middlemen and the local farmers, Yusuff is also planning to buy directly from farmers and export their products to his 150 hypermarkets across UAE.
"This will be done in association with the Philippine Agriculture ministry, thus ensuring a new market to sustain local agricultural sector," says a spokesperson.
The first warehouse of LuLu in the Philippines is situated at Calamba Premiere International Park.