Overseas Filipino Worker from Hong Kong returns to the Philippines already inside the coffin.
The public viewing for the remains of Christelyn Perfas, 32, was held around 3:20 P.M, August 26 before it was taken back to the Philippines.
The kin of Perfas made their way to the mortuary at the North District Hospital Sheungshui in Hong Kong to render their last goodbye to the Filipina.
Ms. Lorna Obedoza, a representative from OWWA, also went to pay her respect to the deceased.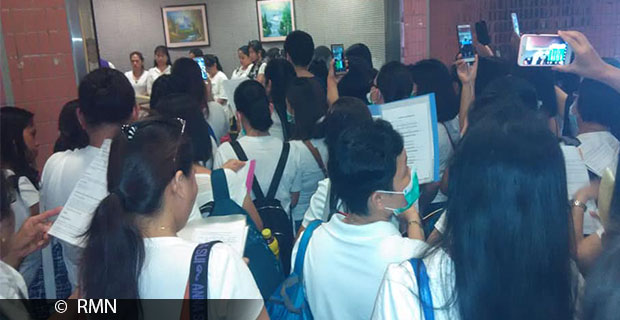 After the mass which was officiated by Father Francis Mahilum, the remains of Perfas was taken to the Hong Kong International Airport to be repatriated back to the Philippines.
According to reports, Perfas committed to end her life by hanging herself using a cable wire on August 1. Additionally, the victim also allegedly consumed pesticide but her family refused to believe that story.
The family of the victim, however, refused to believe that the victim took her own life.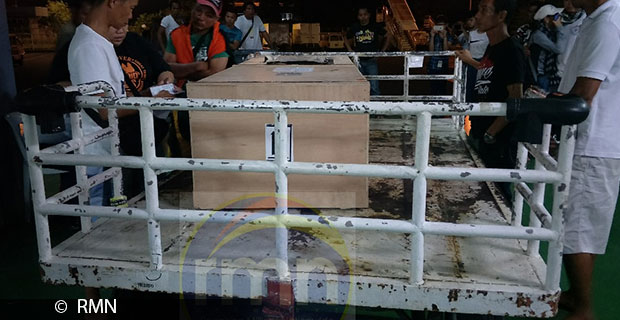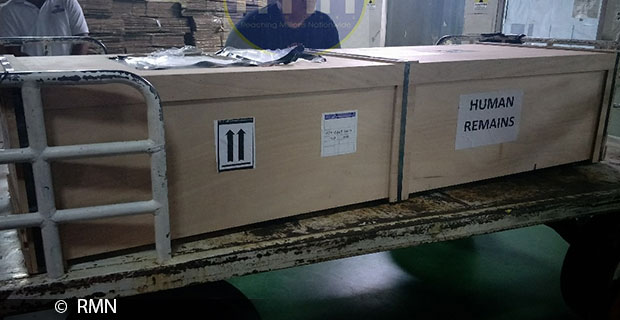 According to her husband, Ariel, her wife never told her about any problems. Ariel also said that her wife even went home at Antique just recently, July 25, to celebrate their 9th wedding anniversary on July 26.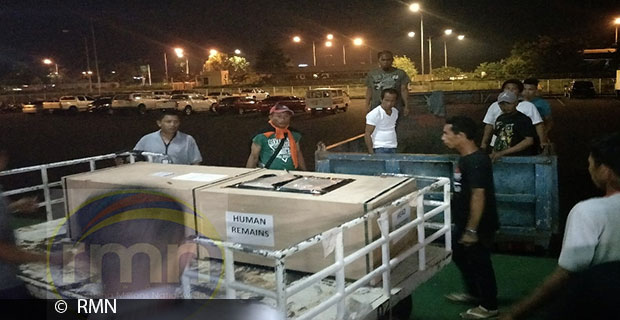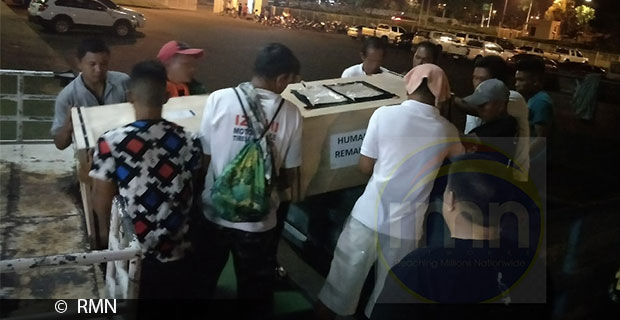 Moreover, as stated by the close friend of Perfas, who personally took care of her when she was sent to the hospital, her employer stated that the victim's mobile phone was lost, but when it found, it was reformated.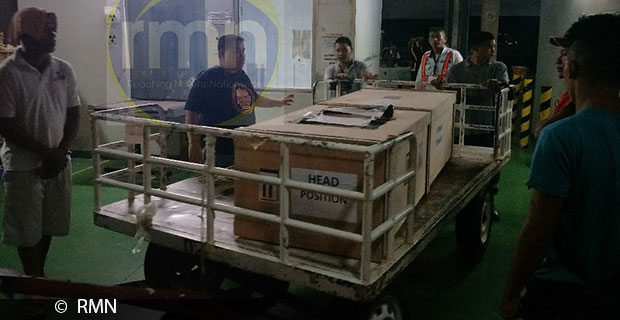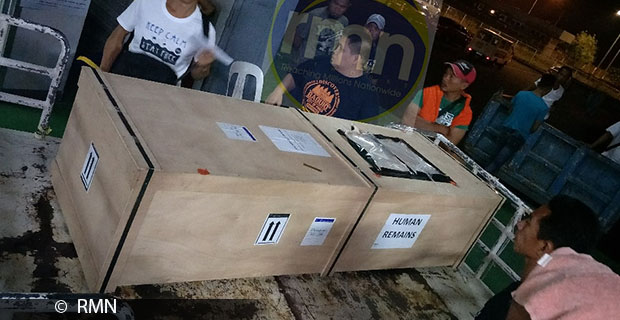 The luggage of the victim, containing important items, were also missing.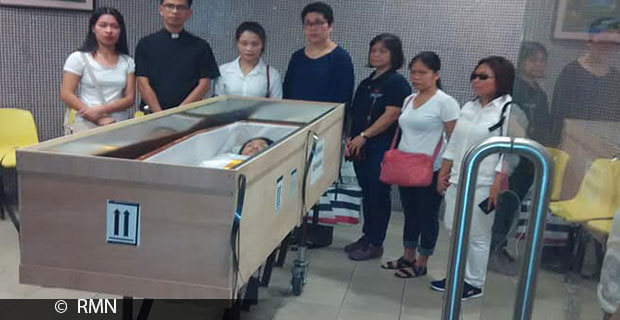 The Hong Kong police are currently investigating the case of Perfas.
See clip 
Another clip video from RMN Facebook Live.
BANGKAY SANG ANTIQUEÑA NGA OFW NGA NAPATAY SA HOMGKONG NGA GIN ALEGAR NAG HIKOG NAG ABOT NA SA ILOILO INTERNATIONAL AIRPORT, PAMILYA WALA NAGA PATI NGA NAG HIKOG!#TatakrmnRalph Mosqueda

Posted by Rmn Iloilo on Monday, August 27, 2018