OFW in Jeddah Saudi Arabia is in pain while posting her photo on social media. Certain Amira Landasan from Cotabato City who's currently working in Jeddah, Saudi Arabia as a domestic helper. On her post she showed some photos of her operation. She mentions that she cannot work anymore and she wants to go home.
According to some source Landasan is having Apendix and she undergo operation last February 29,2016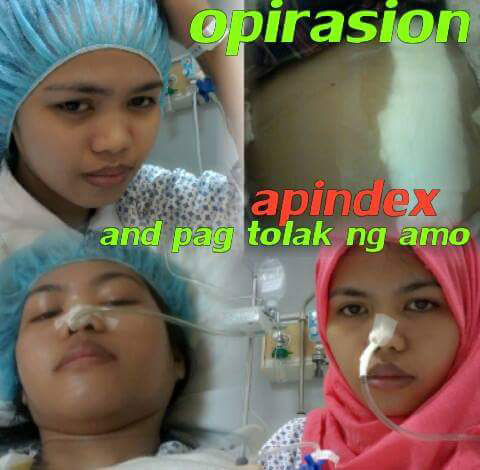 Landasan is asking her Father in the Philippines to contact her recruiter and agency to help her to go home. She posted the said photos not to gain popularity but to tell her Father that she is totally in pain. Although she dint give any additional information but she believed that when her post been shared she hope that she will get an attention.
I'm trying to message her on Facebook but she didn't reply back, I promise to give you an update once I have additional information.
For now please share this post: