Babies are considered God's gift which parents should be thankful and grateful for and deserve to be showered with so much love for their innocence and purity.
While it would be so hard for any mother to lose a baby, there are some ruthless mothers who do not care enough that they even resort to throwing their babies away.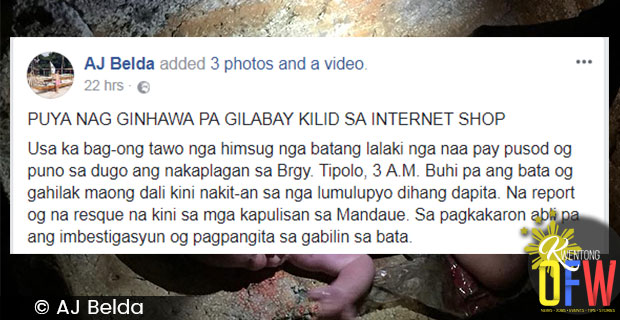 In a recent post on Facebook by a certain AJ Belda, a blooded baby boy was seen at the side of an internet shop in Brgy. Tipolo in Mandaue City at 3 o'clock in the morning. People nearby were able to hear the baby's cry which helped them to easily locate where the baby is.  The case was reported immediately to Mandaue police and fortunately, the baby was already rescued.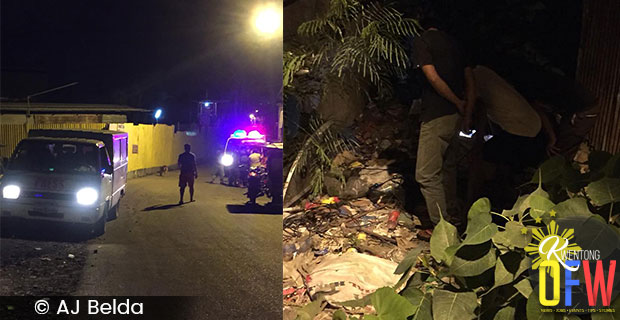 However, investigations are still conducted to identify who left the baby in the place where he was seen.
Netizens expressed how bad they felt upon learning the incident. Some of them said that while it is hard for them to have their own babies, those who are capable of being pregnant only waste their chance of being a mother by trying to abort them or in this case, by throwing the baby away.
Many of the netizens commented on the post that they were saddened with what they see and they really pity the innocent little baby.
One also said that instead of throwing the baby, his mother should have considered giving her baby up for adoption.
For whatever the reason may be why the baby was thrown, it's good that the baby now is already rescued and taken cared of.
See video below : 
Posted by AJ Belda on Monday, October 30, 2017