Filipinos who are looking forward to working in the Middle East can look no farther for work opportunities. Working abroad just got nearer in Taiwan.
Philippine Overseas Employment Administration (POEA) has recently launched their government-to-government special hiring program in Taiwan.
Unlike other countries where one has to go through a registered recruitment agency, one can apply for a job directly through the POEA.
POEA Employment Division Director Joyce Sanchez said the average salary in Taiwan ranges around P27,000 and above, exclusive of benefits and overtime pay.
The Taiwan is offering more than 1,000 jobs starting this month and is expected to increase at the end of the year.
Some job openings include factory workers, teachers, engineers, nurses, and medical staff. Applicants are required to be 18 to 40 years old and at least a high school or college graduate.
The government has already selected 15 firms in Taipei and Kaohsiung, each carefully examined to ensure that the employers pay the salaries on time and practice good and ethical business practices.
For easy application, register online at www.poea.gov.ph. or www.epoeaservices.poea.gov.ph  POEA will call the applicant should they be qualified for the job and inform them to submit employment documents in the agency.
How to register Just Click the register here [see below photo]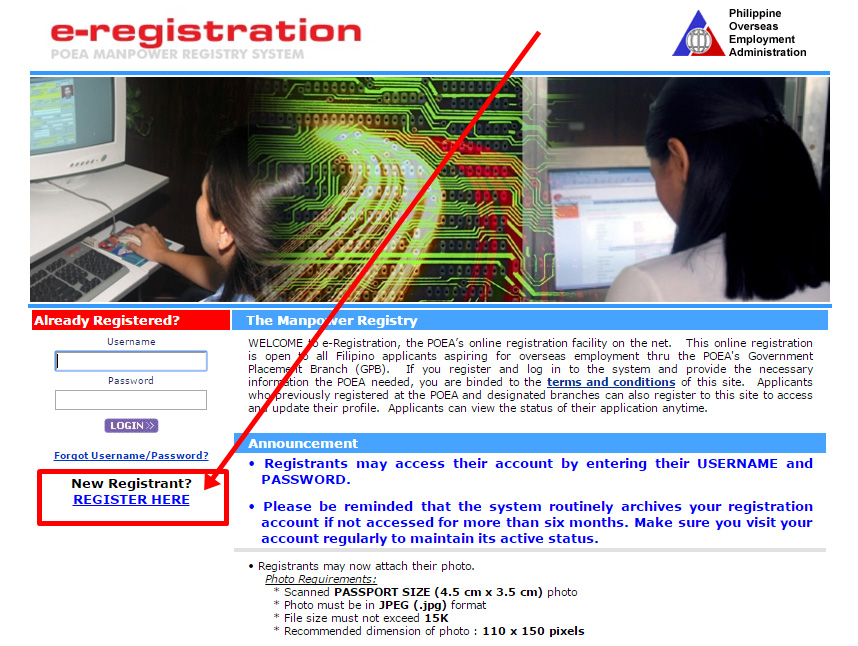 Watch below clip credit to ABS-CBN News