We can't deny the fact that extramarital relationships are becoming rampant these days. What's worst is the fact that society is starting to accept these relationships without doubts and hesitation.
This wife allegedly asked for help regarding her cheating husband. a concerned Facebook page offered their help and posted this photo online. The controversial photo got instant likes and shares.
In the photo caption, it says that the man in photo is married in the Philippines and has 1 child. He also stopped supporting his family back home and also refused to go back to the Philippines.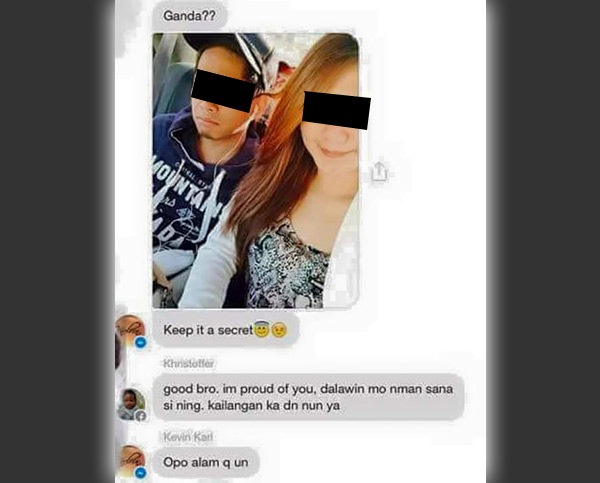 The guy is working in United Arab Emirates and he is also living with some else there. This is a clear violation of law in the Philippines and in UAE. If caught, he might be sent to the prison and fined for his malicious act.
READ SAME STORY :  Wife Keeps Sending Money To Her Husband In The Philippines, But What His Husband Did To Her Hard-Earned Money Is Heartless!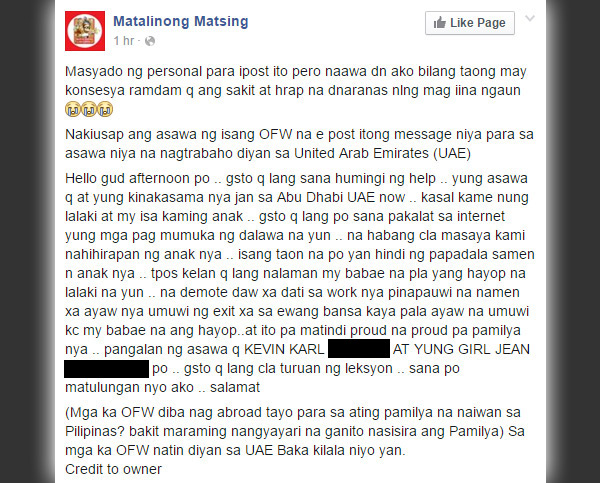 The wife is really pitiful because she is only the one raising their child in the Philippines. This topic is very personal yet the wife wants to publicize the immorality of his husband. Their story shouldn't be followed.
H/T CB