Sending Balikbayan box to our Family back home is a very fulfillment feeling. It's not just one month fill the box sometime it take time for us as an OFW to make it full. And sending Balikbayan is bit expensive nowadays.Thats why OFWs are really take good care from selecting items to send to their families or even friends. But is something happen to our Balikbayan boxes sometimes we don't know!
This is what happens to Ailyne Gumabon  an OFW from Hong Kong  who posted on Facebook how her experience. She sent her balikbayan box through Speedpost Multipack from Hongkong Post on Feb. 16. Gumahon   claimed that the box contained six pairs of shoes, six pieces of shirts, a short, one bag, a cup and 32 pieces of chocolate to her family in San Miguel, Bulacan.
Gumahon paid  more expensive Speedpost Multipack  option,  Expecting  she'll have the box arrive at its destination in just three days. But, after two weeks, her package still failed to arrive. When she used the tracking facility of Hongkong Post, Gumabon found out that the box had already arrived in the Philippines and was at the Bureau of Customs since Feb. 17.
Gumabon then told her husband to verify its whereabouts in Pasay City. But her husband was told the box was not in its premises and suggested it could be on another office. Gumabon's husband called a friend working at the BOC and was told that, indeed, the box was there but was not yet sent to the post office since it arrived with the large group of shipments
A week later, Gumahon family received a text message that the balikbayan box had arrived at the post office. She feels that there's something wrong on that delayed that's why she suggest to her husband to open the box right at the post office.
Gumahon family was shocked on what they found inside the boxes although it is heavy but the items are gone and it was replaced by bundles of newspapers.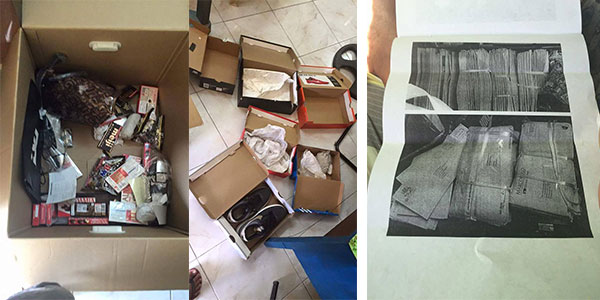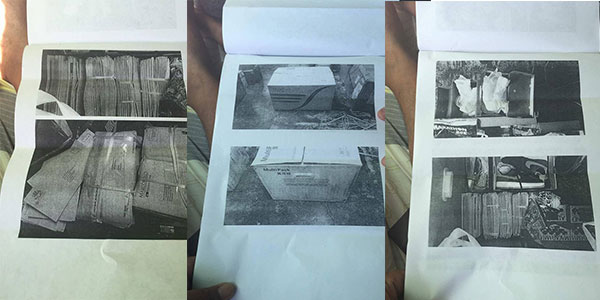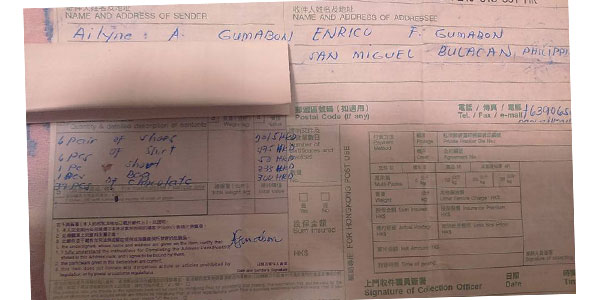 There's no update yet from  Speedpost Multipack from Hongkong and Bureau of Customs Philippines for the said issue.
Source(s) Rachfeed ,Ailyne Gumahon Facebook