Overseas Voting is just started last April 9,2016. Still some OFWs don't have any idea if they still an Active Voters.
Thanks to the efforts of  COMELEC for developing a POST FINDER that aimed to be used particularly by the overseas voters and seafarers. If their registration as an overseas voter has been approved by the RERB, their record shall be displayed after entering their details that are required.
HOW TO CHECK YOUR STATUS? Just simply follow below steps.
STEP 1 : Please visit COMELEC website and click on Overseas Voting Page
For local voters, please use the Precinct Finder.
Fill in all required information from OV REGISTRATION VERIFICATION (See below image )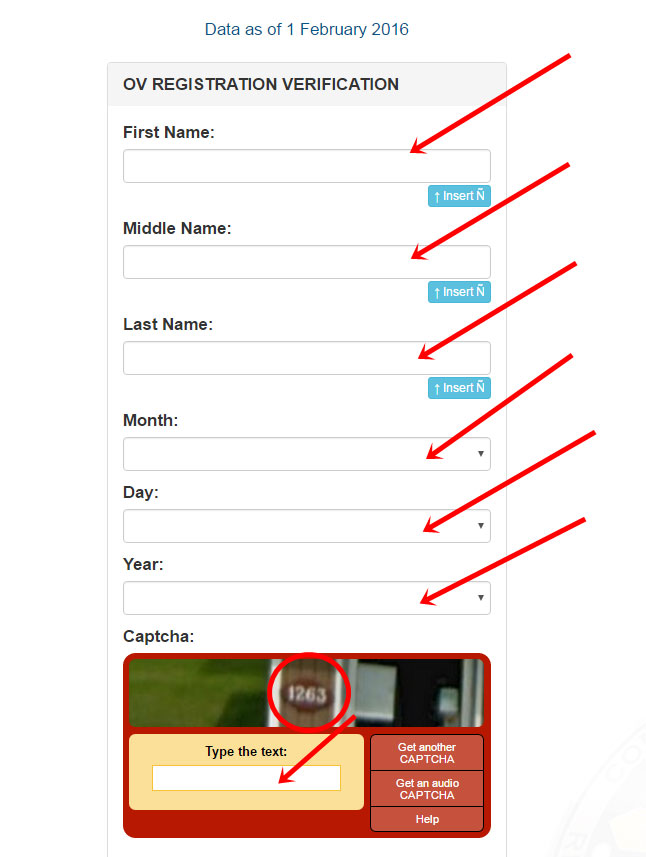 STEP 2.You will notice the Pop Up on your browser as shown on below image, Juts click okey.

STEP 3. You directly your voters information and registration details as shown below . If registration Status ACTIVE! Congrats now you can vote.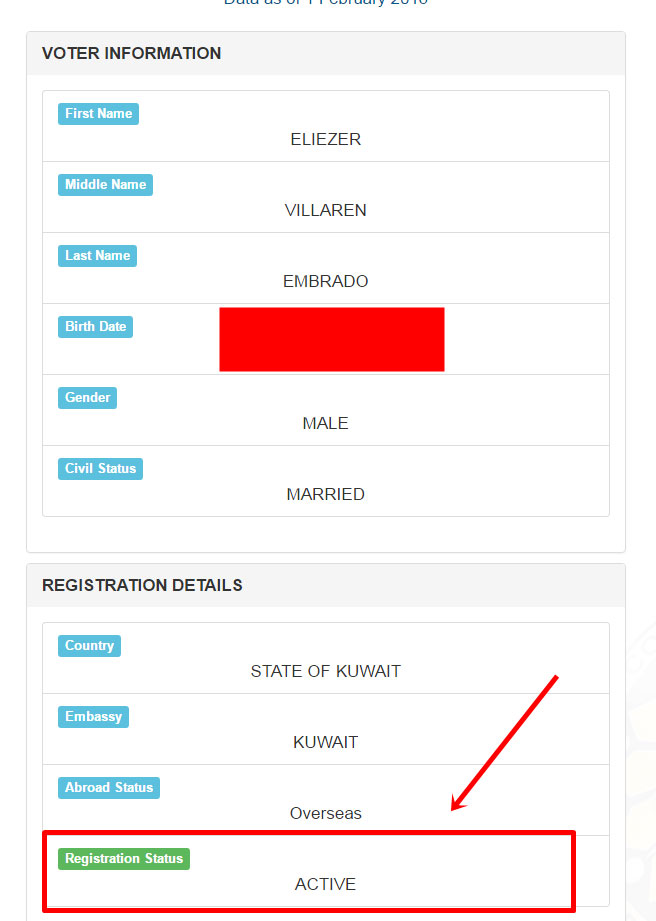 BELOW IS THE GUIDELINE ON VOTING OVERSEAS AT PHILIPPINE EMBASSY ABROAD ( For the timing just visit or call you Embassy where you are now )
1. APPROACH EMBASSY PERSONNEL WITH COMELEC OR EMBASSY ID. THEY WILL DIRECT YOU TO THE POLLING BOOTHS
LOOK FOR YOUR NAME IN THE CORRESPONDING POLLING BOOTH
2. FILL THE BALLOTS AT THE POLLING BOOTHS
3. CHOOSE YOUR CANDIDATE BY SHADING THE OVAL BEFORE THE CANDIDATE'S NAME
4. SHADE THE OVAL IN FULL ; PARTIAL SHADING OR NO SHADING CANNOT BE READ BY THE MACHINE
5. CHOOSE ONE CANDIDATE FOR PRESIDENT, VICE PRESIDENT AND PARTY LIST
6. CHOOSE 12 CANDIDATES FOR SENATOR
7. IF YOU CHOOSE MORE THAN 12 ( OVER VOTE), THE VOTES WILL NOT BE COUNTED, BECAUSE THE MACHINE CANNOT RECOGNIZE MORE THAN 12 VOTES FOR SENATOR
8. BUT THE VOTES FOR PRESIDENT, VICE- PRESIDENT, AND PARTY LIST WILL BE COUNTED
9. IF YOU CHOOSE LESS THAN 12 CANDIDATES FOR SENATOR ( UNDER VOTE), FOR INSTANCE ONLY 1-11 CANDIDATES, THE BALLOT IS STILL VALID, BUT THE MACHINE WILL COUNT 1-11 CANDIDATES ONLY
IF YOU CHOOSE MORE THAN ONE PRESIDENT, VICE-PRESIDENT, OR PARTY LIST, IT WILL NOT ALSO BE COUNTED. THE MACHINE WILL READ THE BALLOT AS OVERVOTE.
IN OTHER WORDS, ALL OVER VOTES IN ANY CATEGORY WILL NOT BE COUNTED, BUT ALL UNDER VOTES IN ANY CATEGORY CAN STILL BE COUNTED
10. THE VOTER SHALL INSERT THE BALLOT INTO THE VOTING MACHINE
WAIT FOR THE PRINT OUT OF YOUR VOTE. ONLY YOU CAN SEE THIS PRINT OUT. CHECK IF THE MACHINE READ YOUR VOTES CORRECTLY.
THE VOTER WILL PUT THE PRINT OUT IN A SPECIAL RECEPTACLE. NO ONE ELSE WILL SEE THE PRINT OUT.
11. THE VOTER SHALL LEAVE THE POLLING STATION IMMEDIATELY TO MAKE WAY FOR THE NEXT VOTER
GOOD LUCK |Please don't forget to SHARE!