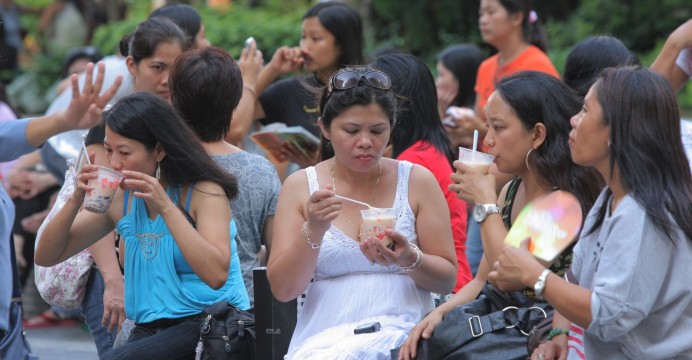 Image source ejinsight
More domestic helpers are expected to get employed in 5 major cities in China which includes Shanghai and Beijing, said the Philippine Star.
China is offering a fairly high wage amounting to Php100,000 or roughly HK$15,00, more than three times higher than the allowable wage in Hong Kong for domestic helpers which is only HK$4,310/month.
Talks under this job opportunity is currently under way with Dominador Say of DOLE and Chinese embassy officials. Foreign household workers are expected to be deployed in major Chinese cities such as Xiamen, Beijing and Shanghai.
Further negotiations will be held as to the launch date, which is approximately this September.
Chinese people highly favors Filipino workers as they are more prominent in speaking English. These household help can also teach the children of their employers when needed.
Furthermore, the improved ties of the Duterte administration and the Chinese embassy has strengthened this new opportunity.
"Filipinos are also peaceful compared with other nationalities," Say commented.
However, there is a strict system of work visa for foreign workers who would like to go forth the mainland of China.
Currently, there are a rising number of 200,000 Filipino domestic helpers working illegally in different cities in China, said Philippine Labor Secretary Silvestre Bello.
Source : EjinSight