OFWs can now enjoy a hassle-free transaction in sending money to families, relatives, and friends in the Philippines through BDO's (Banco de Oro)  Kabayan Savings Account.
Exploring the world of online banking, you can enroll your Kabayan Savings Account to make transactions easier and faster.  Transferring of funds, sending of money or even loading of mobile phones or of loved-one's mobile number is as easy as simple clicks on your mobile phones, laptops or computers.  All it takes is an internet connection to be on guard with one's account.
The account can also be accessed through phone banking by having it enrolled simultaneously with online banking.
The programs are user-friendly and the bank's customer service assistants are ready to give a hand for all the bank account holder's inquiries.
By maintaining this account, an OFW can build a credit history with the bank, making it possible and easier for one to be able to apply for a car, home, or business loan in the Philippines.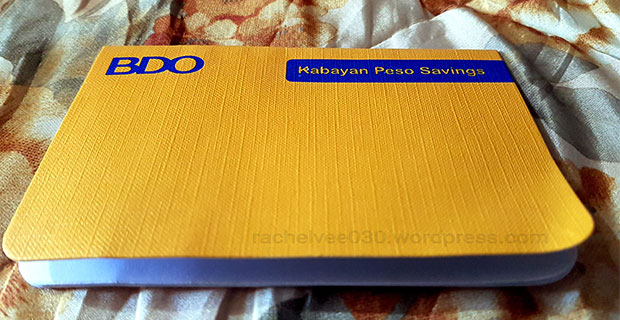 Here are the requirements to open a "Kabayan Savings Account" set by BDO based from their online site:
BDO Kabayan Savings Account is the start of a lasting relationship between BDO Remit and Filipinos migrants and families.  Overseas Filipinos and their beneficiaries may open a BDO Kabayan Savings Account at any BDO Unibank branch in the Philippines.
 Only PHP100 (for PHP account) or US$100  (for USD account) initial deposit
 One (1) valid ID
 1X1 photo
 With passbook and ATM debit card
 Zero maintaining balance with at least one (1) remittance each year*
 Remitters may qualify for free life and accident insurance.
 Earn BDO Rewards points too from your savings and remittances.
Seafarers employed by POEA-accredited shipping companies may open a BDO Kabayan Shipping Dollar Account where they can directly credit their allotment. Only $10 initial deposit, one (1) valid ID with picture, one (1) 1×1 ID picture and a valid seaman's book are needed to open an account.
*Remit at least once a year to keep the zero maintaining balance feature of the account.
If there's no remittance within a period of one (1) year, your BDO Kabayan Savings Account will be converted to a regular account with a maintaining balance of PHP10,000.
Your BDO Kabayan Savings Account is your key to a better future as you start your life aboard.
Just go to the nearest BDO branch in your location and fill-up an account information sheet to open your account.  An application will be processed immediately and your atm or passbook will be available within 3-5 days.  Keep your deposit slips for reference.
OFWs should realize the value of saving since the main purpose of working abroad is to be able to provide financial stability to their families and loved-ones.
By opening a bank account, it does not only secure the hard-earned money of the OFWs, but it also helps to create a good impression on the account holder as it opens doors to more opportunities like loans and other investments to help each Filipino 'kababayans'  achieve a better future.
For more information, you may log on to BDO's official website: www.bdo.com.ph.