An Overseas Filipino Worker was arrested due to theft charges. She allegedly stole the money of the passenger sitting next to her.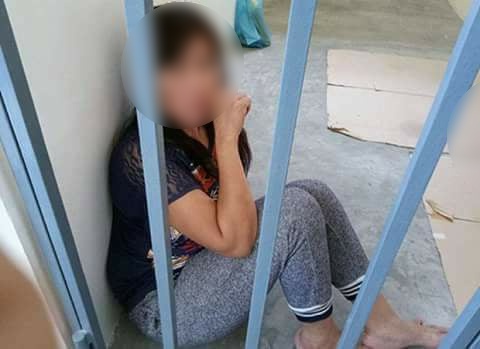 The Filipina known only as Lorena Cancino from Pangasinan, was arrested by Air Marshal while on board Saudi Airline flight SV-860, still 4 hours before it reached Ninoy Aquino International Airport terminal 1.
The victim, Rohena Mangomma Talib, 29, and Sitti Shaima Mangomma Talib, 31, complained the incident to the flight crew after they noticed the suspicious behavior of the suspect.
According to the complaint of Rohena, she was surprised regarding the suspicious behavior of the woman sitting next to her. Cancino suddenly stood up and went to the comfort room after allegedly getting the money. The victim then checks her pocket and confirmed that her pouch, containing US$900.00, was lost.
The victim observed the behavior of Cancino and later went to the comfort room to verify her suspicion. She found her pouch without the money inside the comfort room's trash bin.
The money was later found in the pocket of the aircraft's seat, under the pillow and the waste cart covered with tissue.
According to the investigation, Cancino was sent home by her employer in Saudi because she also stole money from them, instead of sending her to jail.
A theft case was filed against the suspect at the Pasay City Prosecutor's Office.