In high hopes to meet Mr. Right, an OFW had become a victim of her boyfriend when she was threatened not to show up on their wedding day if she will not give him money.
A 40-year-old OFW named Paula (not her real name) was left heartbroken by her 39-year-old boyfriend whom she thought she will spend her whole life with.  Sad though, his 'true colors' came out when she discovered that he was only up to extorting money from her.
In a report made by GMA News 24 Oras, the suspect named Raul Domingo had been arrested in a restaurant in Katipunan Avenue during an entrapment operation set by CIDG Quezon City after receiving complaints from Paula.  He had been positively identified after he received the marked money given to her by Paula.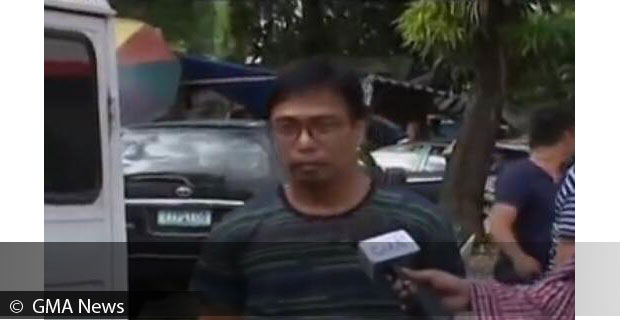 Apparently, Raul had been asking money from Paula since they were engaged.  Paula then felt something was wrong during their last conversation when Raul had aggressively asked money from her to the extent of threatening her of not showing up on their wedding day scheduled on Friday.  Paula concluded that her boyfriend was already extorting money from her.
Paula who was working as a music teacher in Singapore claimed all the while she thought she had found the man of her dreams.  She said she never thought Raul would be able to do that to her as he seemed to be a good guy.  She added that he was soft spoken, too.
As of this writing, investigations are still on-going as authorities await possibilities of the appearance of people who had been victims of Raul.
Police Senior Inspector Paolo Benilo then appealed to the public especially to the OFWs to come out and file their complaints should they become a victim of Raul or of the same modus operandi.
Meanwhile, Paula expressed being dismayed for having such short-lived romance with Raul.  But then, it was better she was able to discover this early that Raul was only up to her money and not to be her lifetime partner.