Female OFWs are warned against affairs while abroad, lest they be subject to more abuse by their employers, or even sickness.
The Facebook page "OFW ako" has posted a photo of a female OFW's back full of blisters. According to the admin of the page, he was asked if it was herpes. Asked whether she had a relationship with someone while she was working, she answered that she has a Lebanese boyfriend.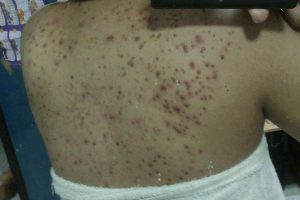 The admin of the page further warned the dangers of being in a relationship while at work. He said that the main reason the OFWs are there in the first place is to help their families and not to be in relationships.
The admin hopes that the female OFWs be careful.