Davao City Mayor Rodrigo Duterte has announced his interest to run for president in 2016.
This news was posted by toptrends.tv, although there is no official announcement from Duterte's party or from leading news bodies.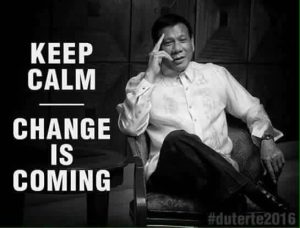 Duterte's name has appeared on surveys as one of the possible presidential candidates for 2016.
His administration brought about order in Davao City, but he is highly criticized for his supposed violation of human rights.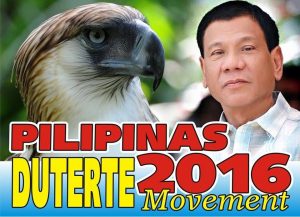 Recently, he has drawn heavy criticism for allegedly forcing a local tourist in Davao to swallow a cigarette butt for violation of Davao City's anti-smoking law.
Should he decide to run for president, Duterte said he will propose a partnership with the private sector to help the stability of food prices. Furthermore, he said his government will spend on agriculture research to help farmers produce more at a lesser cost.
On the business side, Duterte said he will make it easy to do business with the government spending utmost transparency and accountability.
On the side of the law, Duterte plans to increase the polices' salaries, revoke the juvenile law, and re-impose the death penalty.
How about his running mate?
Which one of them would you prepare?
Miriam Defensor Santiago – Sen. Santiago has become a darling in social media, particularly from the youth, for being outspoken and witty on her views against corruption, as well as on personal relationships.  Sen. Santiago had been diagnosed with lung cancer, but she promised that she will run for presidency once she is cured
Grace Poe – The Senator is the daughter of actor and a former presidential candidate Fernando Poe, Jr.  She has expressed interest in running in 2016 with close friend Chiz Escudero.  She has received high ratings in the latest election surveys, although her critics (particularly Vice President Jejomar Binay) has hit her for her lack of experience.
Bongbong Marcos – Marcos is the son of former dictator Ferdinand Marcos, which may be deterrent to his run for the presidency.  Still, he is strong among Marcos loyalists, and he has been praised for his strong effort in scrutinizing the Bangsamoro Basic Law.