OFW rights advocate revealed Saturday that OFW Gloria Ortinez has lost her job. Ortinez, who has been working overseas for the past 23 years, went to Hong Kong Saturday morning supposedly to return to work after the Department of Justice (DOJ) dismissed a complaint filed against her for allegedly carrying a live bullet.
Susan Ople, accompanied Ortinez to Hong Kong.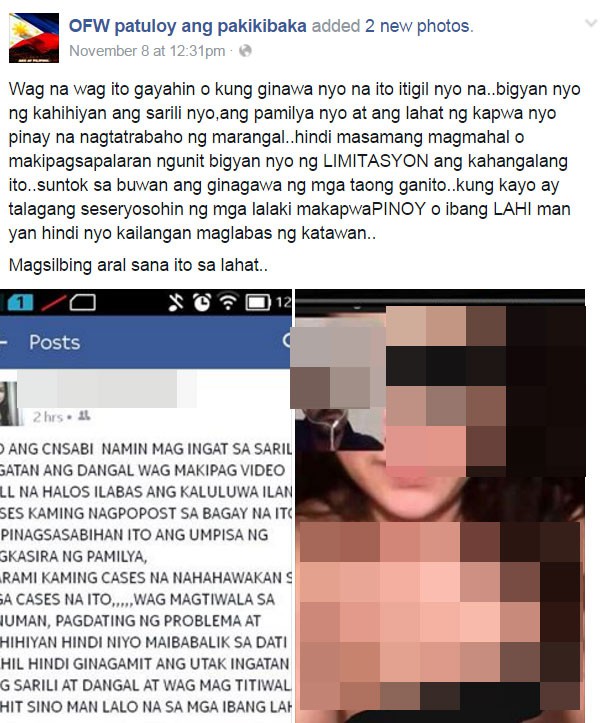 All image screen cap credit to Susan Ople facebook page
According to Susan Ople facebook post:   Ortinez was informed by HK immigration that she had lost her job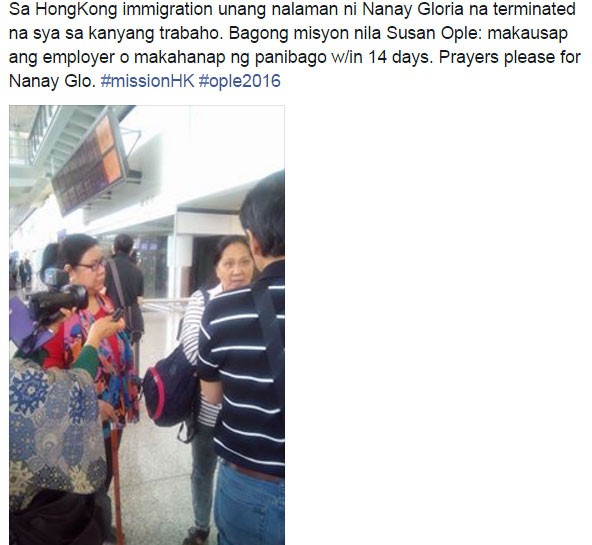 Ople mission now is to talk to Ortinez employer or the find another, Ople asking as well to keep pray for 'Nany Glo.