A student in the University of Philippines Los Baños has received numerous criticisms and threats from the supporters of Davao Mayor and presidential candidate Rodrigo Duterte for being allegedly rude during the open forum conducted in the university.
One video making rounds online showed Stephen Villena, telling Duterte to answer his question so he could already leave.
Villena allegedly appeared rude to Duterte supporters that they started searching for his and his family's information on Facebook. Since then, there have been several social media pages against him, going as threatening him to die.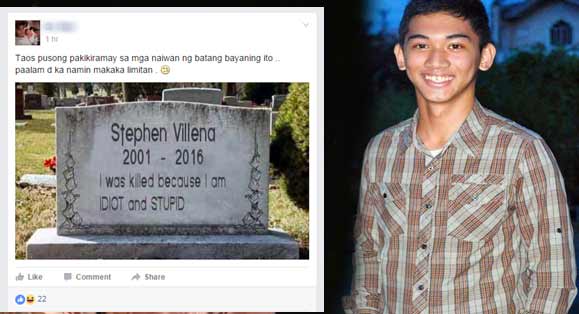 News site Rappler reported the pages to Facebook, which were eventually taken down.
Villena broke his silence by issuing a statement on his Facebook account, providing a context to the whole issue, saying he was posing "an academic question which required an academic answer." He said the video was spliced, which did not show the entire conversation between him and Duterte.
In truth, Duterte was in a hurry to leave the forum. Therefore, Villena rushed his question, hoping for an immediate answer. However, Duterte did not give a direct answer, which prompted Villena to request a direct answer so Duterte could leave immediately. He said that people who watched the spliced video got the impression that he was rude and arrogant.
He clarified that he was "asking for a particular view of one particular candidate running for public office regarding one particular issue."
He also debunked rumors that he is a relative or a friend of any of the presidential candidates.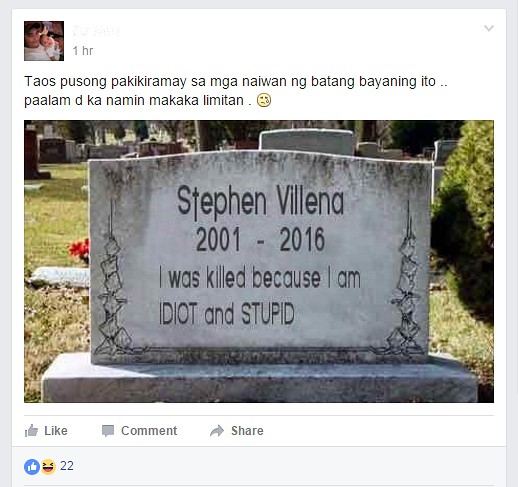 Meanwhile, Duterte's camp released a statement asking his supporters to be "responsible citizens and exercise civility, intelligence, decency and compassion when engaged in any discourse." He also reminded his supporters that the battle is not against fellow Filipinos but the systemic oppression by the government.
Source vipstriker