Viral: A Cabbie Driver That Looks Like Binay! Is It Really Him?
A Filipino in Indonesia apparently took a photo of Vice President Jejomar Binay's look-a-like and the netizens went crazy about it.
A certain Cess Barcenas took a photo of this cabbie driver in Indonesia which actually looks like our very own vice president and presidential aspirant Jejomar Binay.
Apparently, Barcenas together with fellow Filipino were travelling in Indonesia when they had the rare chance of seeing Binay's look-a-like.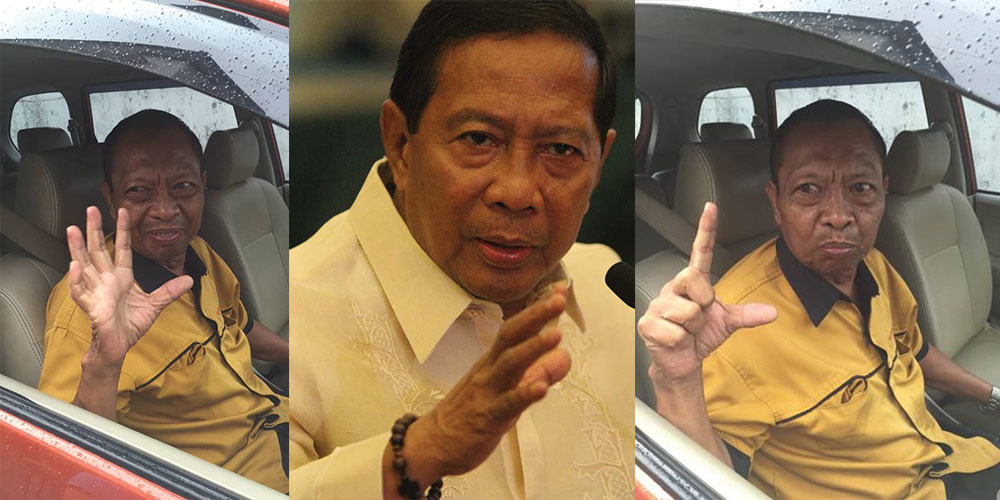 Netizens poured mixed emotions about the said photo and its views and shares are growing every day.
Jejomar Binay became a controversial presidential candidate after being involved in a multi-million peso corruption. His son, who is supposed to be the Mayor of Makati was brought down from his position after getting involved in numerous corruption. Despite all the accusations, Binay still preferred to take part in the Presidential race and denied all the accusations thrown to him.
Cess Barcenas Post :
Breaking News:

With an apparent change of heart, Vice President and presidential candidate Jejomar Binay has thrown the towel early in the presidential fight.

Liberal Party candidate Mar Roxas revealed that Binay, after a Three Hour meeting, has agreed to drop from the race in exchange that Mar's administration will turn a blind's eye on the alleged corruption by Binay, thereby allowing the latter to keep his millions.
In an interview, Jejomar said:
"I had an epiphany in my sleep and will not push through with the campaign. I have earned a lot during my term as Mayor of Makati and Vice President. I had so many properties from the taxes of our people and I am very very sorry. I am now giving up and i will be endorsing Mar Roxas for president. Please vote for him."

When asked of his future plans, the outgoing vice president quips:
"I have been working all my life and have earned a lot of money and properties but it has always been my passion to drive, now I will pursue my dream by being a Taxi driver in my new company: 'Only Binay Taxi.'"

Sources say though that Binay has also taken his millions with him to Indonesia to build a Chicken Church.

Joke lang!! Teehee T_T