Another viral video of alleged new NAIA modus is going rounds online after an OFW uploaded it with a caption "Bukas Bagahe Modus".
Netizens went abuzz after an alleged new modus was captured in a video which was later uploaded by a certain Ralph Vincent J. Agustin.
He added a caption to the video stating that an OFW from Dubai was robbed by alleged NAIA personnel. He previously had 17 kilos in his baggage but after an inspection, his baggage turned into 7 kilos. Agustin condemned the incident he just witnessed and asked the incoming President of the Republic of the Philippines, Rodrigo Duterte to help the pitiful OFWs maltreated by these corrupt NAIA personnel.
After the video was circulated, the airport personnel who was in-charge of the re-weight of the luggage explained her side of the controversy.
Sara Nova, carousel in-charge, said that she heard a man shouting and complaining that his luggage was previously 17kg but after an inspection, mysteriously went down to 7kg. The man accused that some personnel might have taken 10kg of valuables inside.
So to settle things, Aras weighed again the luggage and asked for his claim stab. Then the claim stab states that the surname is "Amo" instead of "Labay" which is the outraged man's surname. That explains the entire story, the man just picked up the wrong luggage.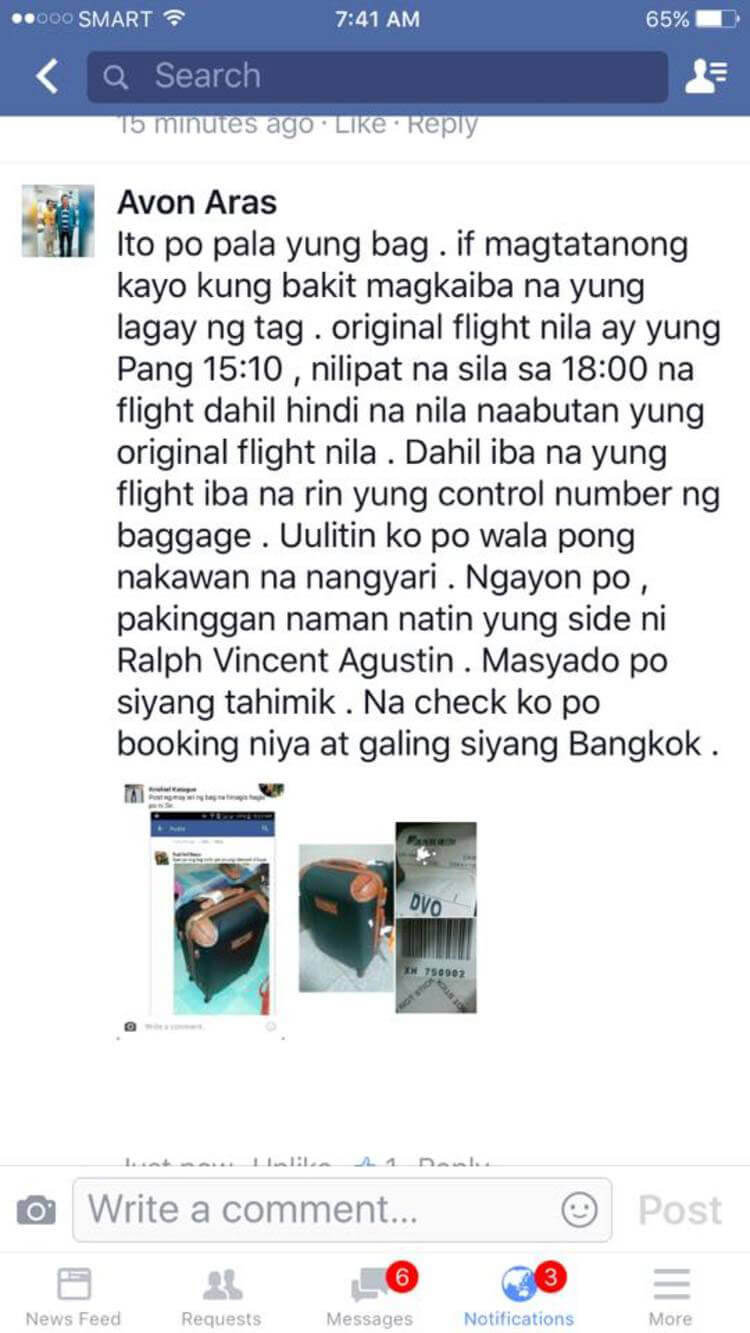 The outraged OFW apologized to the people he shouted with. The original video was then deleted by Mr. Agustin in his Facebook page.
You can watch the video below that reuploaded online