It is indeed very hard to work abroad. Most especially those working as household help since they are more prone to different kinds of abuse.
This OFW woman in Saudi Arabia had to endure a small wound which later became infected because her employer refused to send her to the hospital.
She pleaded so hard to be brought to the hospital but her employer have a heart of stone and refused to give her pity. She knelt down but nothing happened.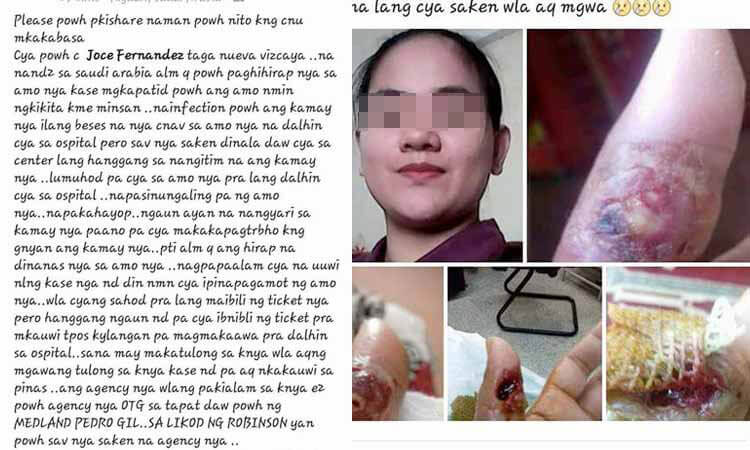 Her wound became infected and she couldn't work now but the cruel employer didn't care. She is asking for a plane ticket so she can go back to Nueva Vizcaya, Philippines but again, her plea was not granted.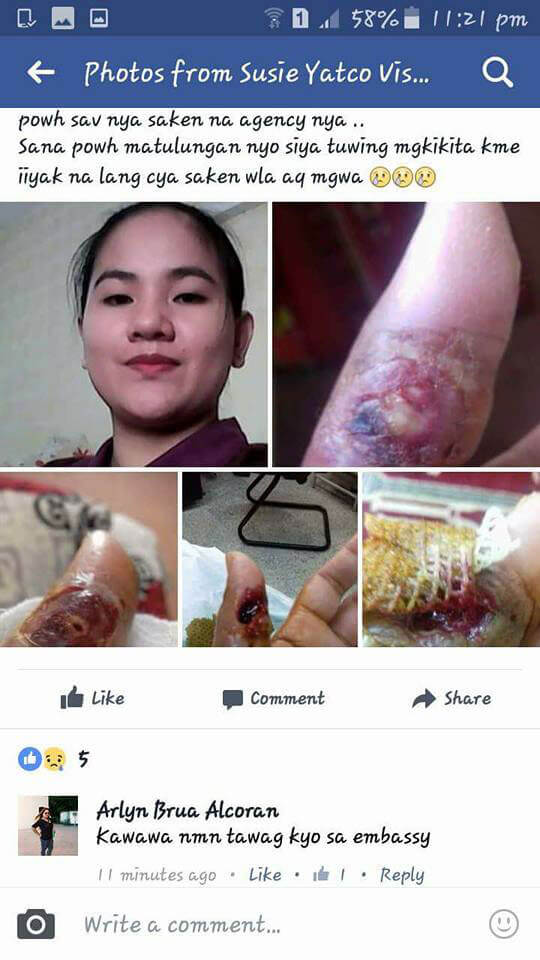 That is the current situation of Joce Fernandez which was posted by a fellow OFW Susie Yatco Vistal. The post garnered mixed emotions from netizens. Most of them were angered and felt pity to the poor OFW.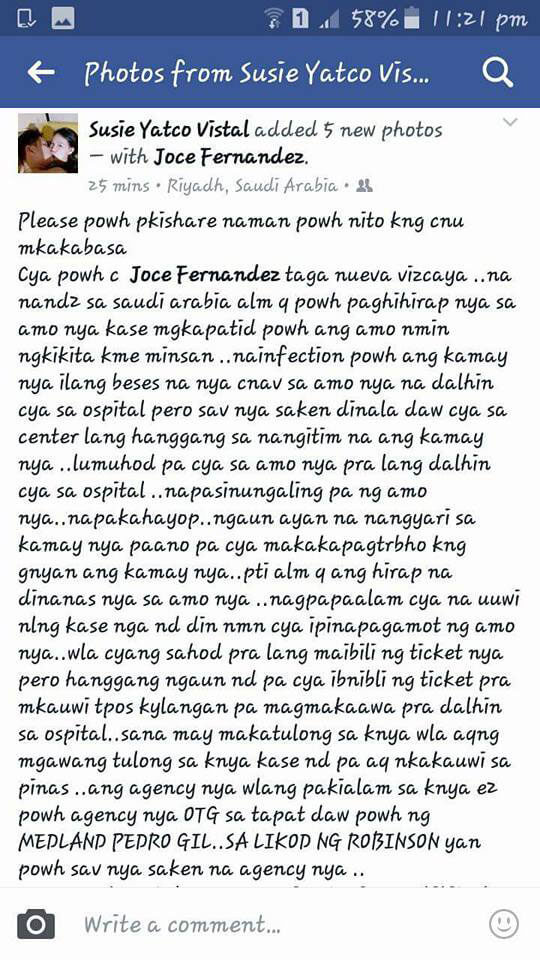 Immediate help from the designated government offices and her agency in the Philippines is expected as soon as possible to ease the pain and suffering of the poor OFW.
H/T OFWupdate