What is i-DOLE?
i-DOLE is an Identification card for Overseas Filipino Workers. This card serves as a virtual access to different government transactions. OFWs can easily process their documents, contributions and other transactions in DOLE agencies such as OWWA, TESDA, PRC and POEA. You simply need to download their mobile app or go to their official website. i-DOLE is free of charge.
For instance, OFWs who would like to apply for OWWA membership can transact without hassle. Just a single swipe of your i-DOLE, you can easily accessed all your needed information.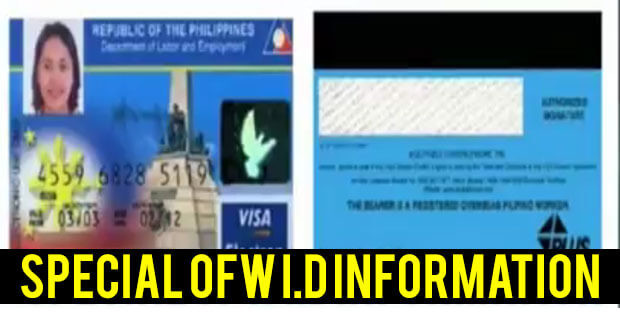 Hans Leo Cacdac, OWWA Administrator, said that the full implementation is still subject to actuarial study before its implementation. After the actuarial study, OWWA will provide a list of OFWs qualified for the program.
OWWA Rebate
According to the Republic Act No. 10801 or "OWWA Act", OFWs who were members of OWWA for more than 10 years can acquire rebate. To be able to receive rebates, an OFW should not have received any sort of benefits or services from OWWA.
Before it gets implemented, the "Rebate System" needs to undergo the "actuarial study" or review by experts in order to assess the competence of funds.
In the first months of 2017, the "actuarial study" will be implemented and should be submitted to the OWWA Board of Trustees.
BUNOS : President Rodrigo Duterte approved the special ID card for OFWs
Watch below :
https://youtu.be/6qbYLMHYTbY