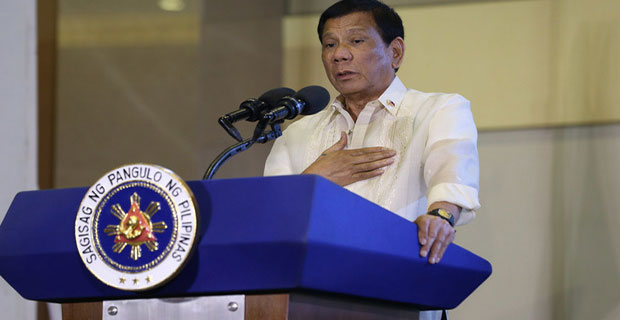 Manila – This coming Holy Week, President Duterte is set to visit 3 countries in Middle East; Saudi Arabia, Bahrain and Qatar. According to an analyst, Duterte would seek arrangements to improve working conditions for OFW's working in this country.
Duterte, being an exponent himself of death penalty, UP Political Science Associate Professor Herman Kraft belives that the president would not question these countries' regarding the policy.
In addition, Kraft said during an interview with ANC, "He is actually willing to respect the laws that they actually have and if that means we're talking about death penalty, this is something that he is not going to question."
President Duterte will visit Saudi Arabia starting April 10 to 12, then Bahrain from 12 to 14 and lastly Qatar on the 14th until 16th, as stated by Foreign Affairs Assistant Secretary Hjayceelyn Quintana to brush shoulders with fellow Filipinos and leaders of these Nations.
Some of Dutertes agendas during the visit would be addressing current issues like international crimes and terrorism, and most likely would invite foreign investors to the Philippines, Kraft said.
According to Quintana, an estimated 250,000 Filipinos work in Qatar, 760,000 in Saudi Arabia and 60,000 in Bahrain.