As the saying goes, 'Woman's intuition is so powerful that it can recognize the game before even playing it'.
Lyn Pacle Tudla married the man of her dreams in the hopes of building a family of her own. But she never thought that after their marriage, her husband still managed to cheat on him despite the solemn vow they both exchanged in front of God and their loved ones.
A Facebook post went viral because of the pitiful story of a wife who was cheated by her husband. It seems like a familiar story of Filipinos working outside the country, away from their wife and children in the Philippines. But Lyn's situation is way different from others.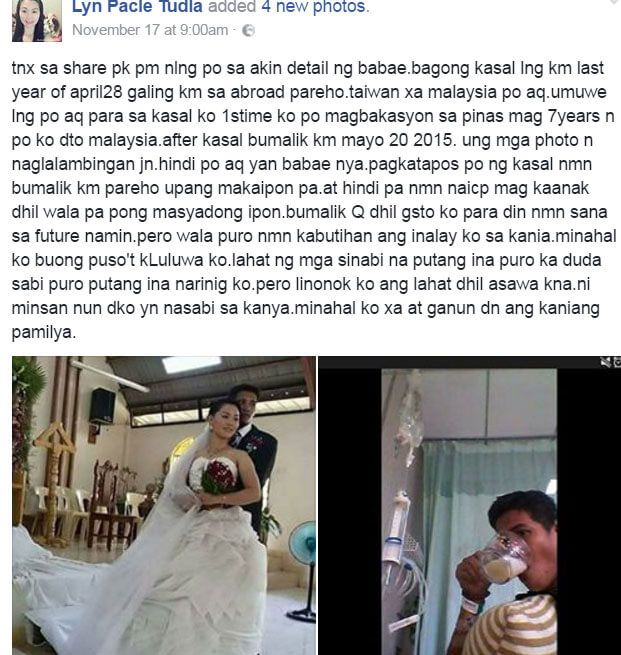 April 28, 2015, Lyn got married to her husband. She is working as an OFW in Taiwan and her husband is in Malaysia. They returned home to the Philippines to get married. After their marriage, May 20, 2015, they decided to go back to working in different countries despite the huge distance to save money for their family. They still do not have kids.
Unaware of the truth, her husband got a mistress in Malaysia. Their photos are all over the internet. Her husband often get mad at her because she is accusing him of having an affair with someone else, when in fact, everything is true.
Lyn felt totally betrayed and is sharing the images of her husband and the mistress, which later on went viral gaining more than a thousand shares.