Philippines is known as one of the top tourist destinations in the world, from crystal clear waters to pristine white sand beaches, it definitely attracts tourists from around the globe.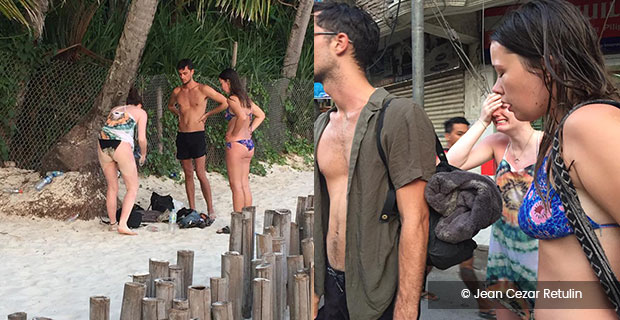 The world renowned island of Boracay is one of the leading choices among foreigners. Traveller's Choice Award by Tripadvisor has ranked it 7th in Asia's top 10 island destinations. While ranked 4th by Travel+Leisure magazine as "the world's friendliest islands in 2016."
Unfortunately, this wasn't the case for 3 foreign tourists, they were left with a harsh and traumatizing experience.
Last May 1, dubbed as "Laboracay", Boracay's annual beach party attracted many beach goers. While people were having fun and busy swimming on the beach, these 3 unknowingly fell prey to thieves who took their belongings including cards, cash and an iPhone. This was according to a post on Facebook.
According to the Jean Cezar Retulin who uploaded the photos on social media, she approached when she saw them sobbing and crying, later found out that they were robbed.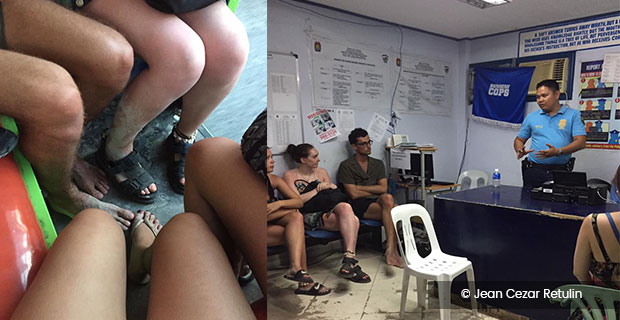 Eventually, these tourists were assisted by concerned locals to the nearest police station, with zero money left in their possession, they were forced to take the free ride squeezing themselves in like a sardine can.
Later did they know, they were not the only victims of the same crime, other tourists were also at the station to report the same incident.
An incident similar to this could very well be so traumatizing for a tourist, to be left with nothing or any means of contacting home, thus everyone is urged to be vigilant and always be aware of surroundings even while having fun. First seen on Elitereaders