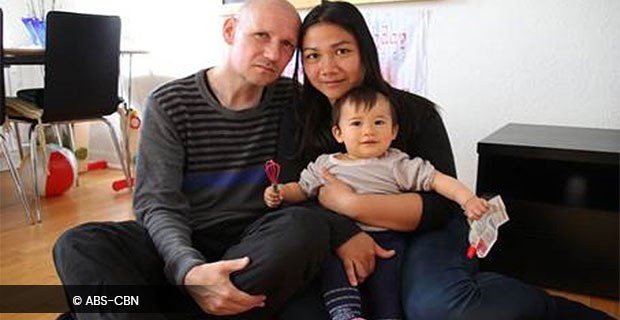 An online petition was launched in Denmark for a Filipino-Danish couple who sequentially got denied family reunification application. The application of Danish husband Thomas Jorgensen and Filipino wife Stephanie was first denied last 2016 and was again denied February of this year.
"I just want a complete family life, and not putting burden to the system. Just take care of ourselves and nothing else," Thomas said in an interview by ABS-CBN Balitang Global.
The two met each other at a party held in Copenhagen basically, three and a half years ago. Unfortunately, in 2015, Thomas was diagnosed with testicular cancer. He had to undergo surgery to be able to live.
After surgery, he was considered unemployed. He has A-Kasse (unemployment fund) and it should supposedly shoulder his needs yet because of inaccuracies, the municipality was the one who provided financial assistance while recovering from the operation.
"I thought she will leave me when I was diagnosed [with] cancer, but she did not. She stayed and never left my side. That's the moment when I told to myself that she is the one," said Thomas.
Despite suffering from a terrible disease, the two was still blessed with a child. They got married and Thomas applied for a family reunification after getting his employment back.
Feb.6, they were struck by the news coming from the Danish Immigration Service. Stephanie was ordered to exit Denmark on Feb. 13 without her daughter. The baby was still 9-months old that time.
"Isang linggo lang ang ibinigay sa akin ng Immigration, may pneumonia pa ang anak ko, na-dede pa siya sa akin. Sobrang stress ko, hindi ko alam ang gagawin ko," according to Stephanie. "Our daughter went directly from breast to bottle-feeding. So when I slept with her at night, I will wake up and she was sucking on my nose or elbow," confessed Thomas.
Their application was denied because under the Danish law, the spouse must not be funded with assistance funds in the past three years, the one that Thomas got after the operation.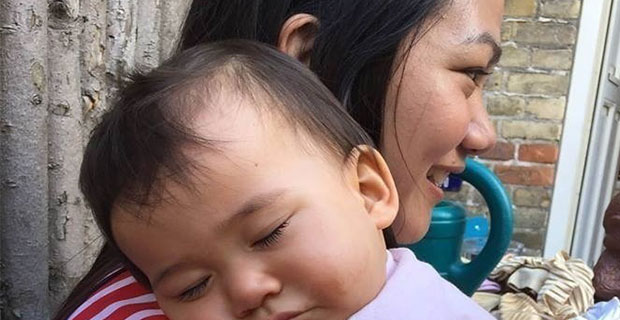 "The rules are precisely made for people who cannot support themselves. Thomas, despite his cancer, after his surgery, he was able to put himself together and was able to get back to work and support his family. It is there that I think the politicians should review the rules because it affects lots of family and people," according to Louise Bott Traberg Smidt, the legal counsel of the family.
Stephanie left Denmark but was able to return through tourist visa on May 15. Again, she needs to leave Denmark with her daughter before her visa expires on August 14. Her last option is to find a job which will pay her 35,000 Danish crown every month or approximately, PhP261,000.
Being a former elementary school teacher, it would be really hard for Stephanie to find that kind of high-paying job.
In hopes of receiving positive results, their friends launched an online petition addressed directly to the Immigration in Denmark.
They already got 159 signatures out of 200.