Life is really hard being in a different country.  That is, way, way far from the life that we have in the Philippines.
Let's take for instance the post of a certain Blessie Barbosa Beralde on her Facebook account about a scene that she saw in a fast food in Singapore.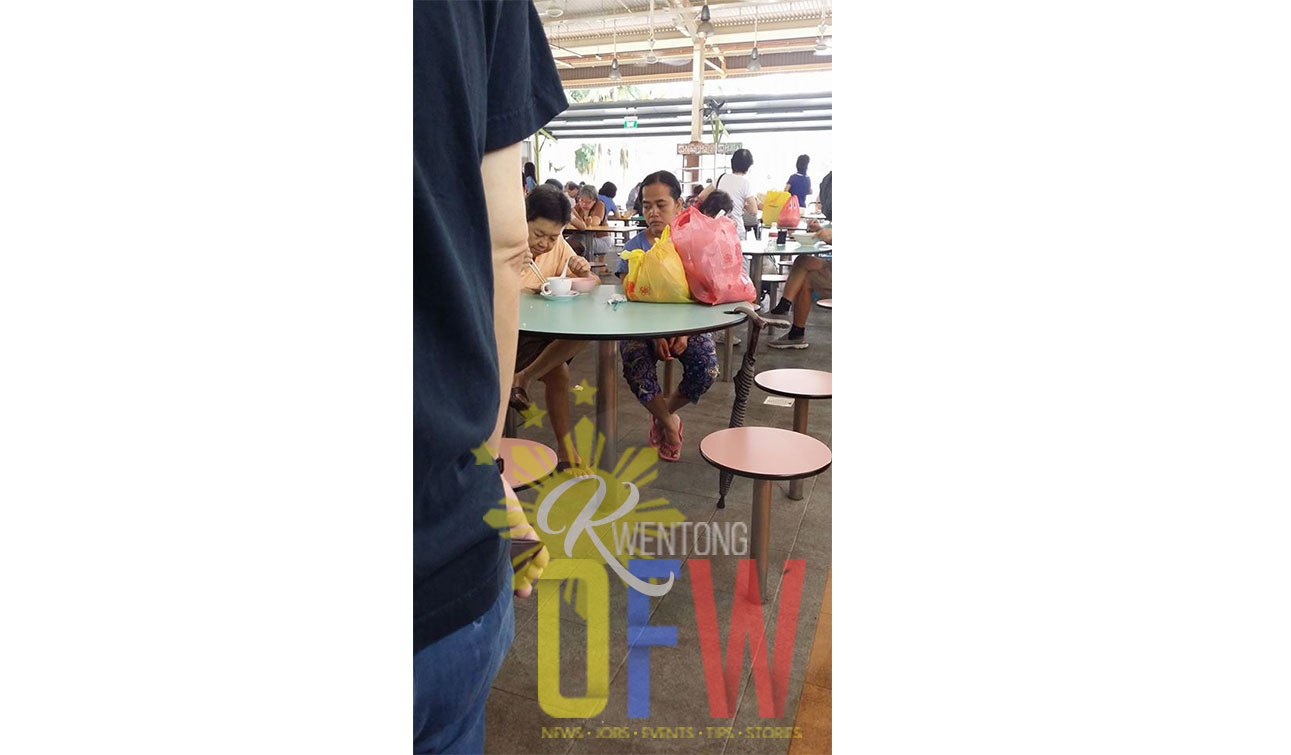 She was about to buy food for her breakfast when this scene catches her attention.
She saw a domestic helper sitting right beside her employer just watching her eat.
As this was a sad scenario for her, she attempted to give food to the girl but she was hesitant as the employer might get angry with her gesture.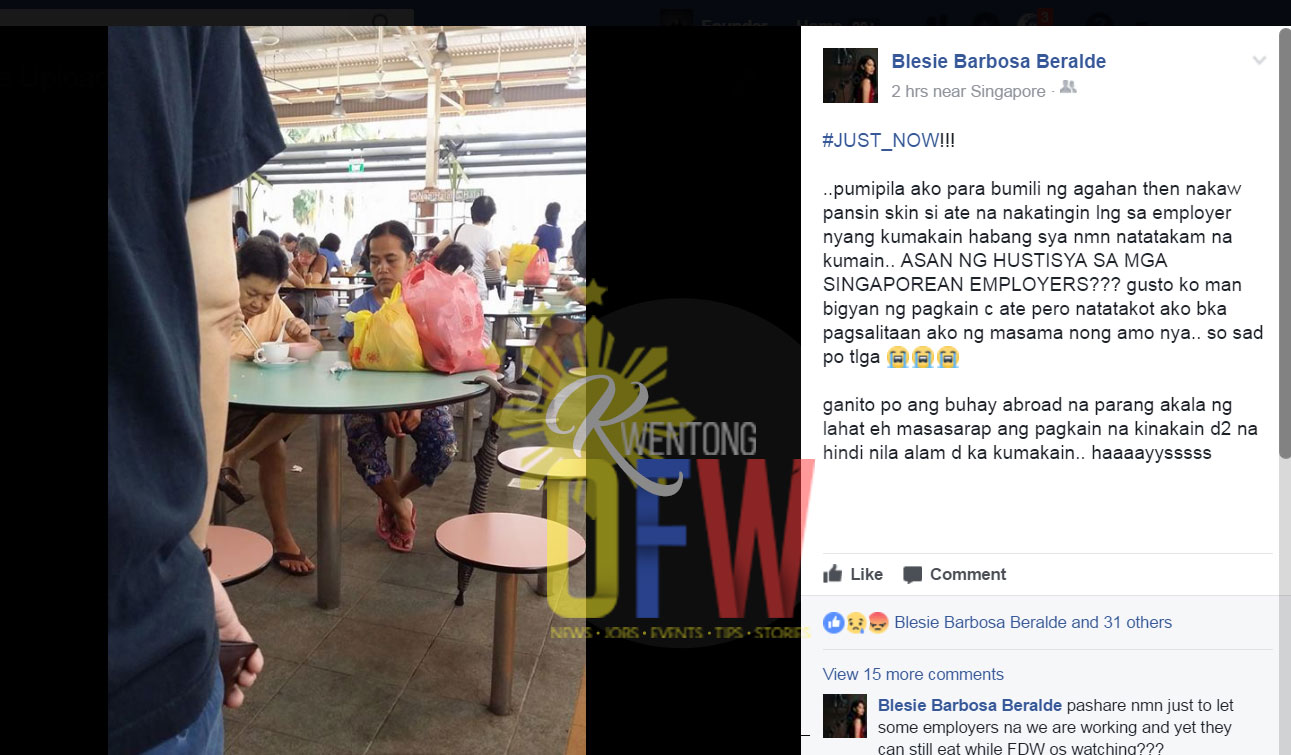 She said on her post, "Asan ng hustisya sa mga Singaporean employers?"
Translated as: Where is justice for these Singaporean employers?
It was a sad thing, but that was the reality for most of the domestic helpers in Singapore.
She also shares her sentiments saying that people might be thinking that living abroad as an OFW would mean living life luxuriously.
But people just don't what their real condition is.
And having said that,  they just don't know that in Singapore, OFW's are deprived of being feed.
A very sad incident,  but a reality, that every OFW is facing in the hands of their heartless employers.