The fascinating stories of mistresses meeting with the legal wife continues as another video surfaces online. The video shows a woman (legal wife) desperately grabs the hair of the alleged mistress.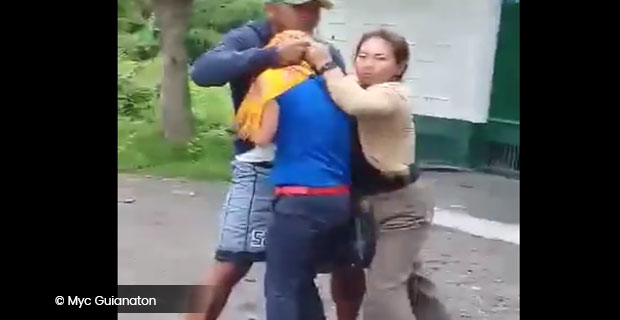 In the video, a woman angrily drags another woman by hair as they went out from the lodging house. A man also tries to pull the two women apart.
Judging from the scene in the video, the wife might have found that his husband is having an affair and went directly to the lodging house, where they are staying, to catch them off guard.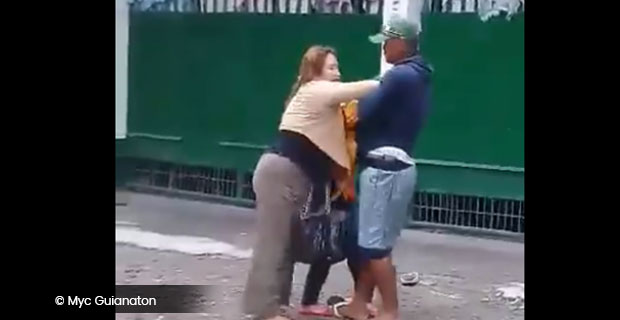 The video was posted by a certain Myc Guianaton. According to her, the mistress works as a teacher. They went to Jade Inn Lodge in Santa Cruz, Maribel, Koronadal City.
Her post reads like this: "Hndi nagsisinungaling ang EBIDENSYA… Huli ko sa AKTO cla MR.ko at Miss ARRAH BANTU ABAS( TEACHER) na naka check in sa LODGE.(JADE INN LODGE)santa cruz marbel koronadal city. (just watch our live video)" She also tagged some names on her post.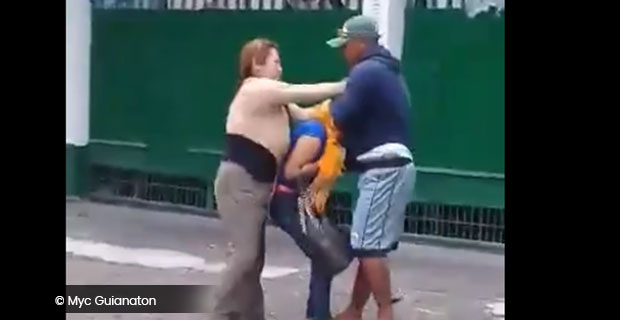 The video instantly captured the attention of the public and was shared multiple times online. Some netizens eagerly wants to give the mistress more than she already have.
"hahahaha dpat cnabon nlang nia yung kati nia at d yun pinakamot nia s lalaki ayan tuloy muntik ng makalbo hahaha bagay nga s knya," said Maikah Daud Mangansakan.
The identity of the alleged mistress, who is also a teacher is Arrah Bantu Abas.
See the video below : 
Hndi nagsisinungaling ang EBIDENSYA…Huli ko sa AKTO cla MR.ko at Miss ARRAH BANTU ABAS(#TEACHER) na naka check in sa LODGE.(JADE INN LODGE)santa cruz marbel koronadal city.. (just watch our live video),,,Nicole Mamedted Pama, Lampac Macalikod Abas,Mirriam Bacal,kingfahad KingFahad M. Guianaton KingFahad Guianaton, Nhess Zainal Dimao Ayah Mutya B. Paja Hamida Abpi Asherien Ziya Bymohaire B Tayuan Badting Bhing Bhing Aida Kusingan Hanan Kartil#JADE INN LODGE

Posted by Myc Guianaton on Saturday, July 22, 2017