Latest news from Observatory forecast around 10:15am declaring third typhoon to be getting near Hong Kong in two weeks time.
Forecasters announces that weather in Hong Kong is expected to be unfavorable on Saturday and Sunday as 'big' storm "Mawar" will bring heavy rains and strong wind after crossing east coast of Guangdong.
However, the weather experts are closely monitoring the direction of the said typhoon as to whether they will be announcing an alert level signal no. 1 later on Friday.  Typhoon Mawar has possibilities to move more northerly track heading the eastern coast of Guangdong while remaining to move slow afar from Hong Kong but expected to move progressively by Sunday.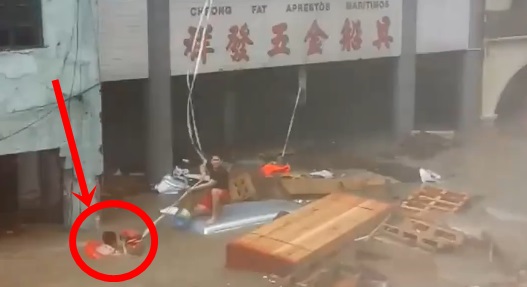 Meanwhile, Typhoon signal no. 1 has been issued by weather experts in Macau on Thursday by  7pm and signal no. 3 as highly expected to hit strong by Saturday.
The people in Hong Kong are then reminded to do precautionary measures on the possibility of the third big storm hitting the country after typhoon Hato has caused  lost of lives, properties and terrible flooding which affected Hong Kong and Macau on August 23 and typhoon Pakhar four days thereafter.