Accidents happen anywhere, during any time of the day. Sadly, this Filipina in Hong Kong encountered it in broad daylight and without HK ID for supposed verification.
Facebook user Shayne Padul Cruz took to Facebook to warn Filipinos in Hong Kong to always bring their Identification Card at all times.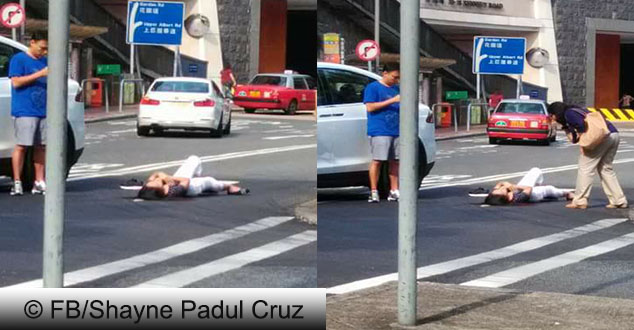 "Hk id must be with u anywhere u go in HK, esp.if you alone and something happened, your HK id helps u a lot to verify your status and contacts….", said Cruz.
According to her, the woman whose name is still not identified is a Filipina who happen to cross a street near St. Joseph Cathedral Church, where she encountered an accident.
Good thing HK rescuers were quick to help the woman. She was immediately sent to the nearest hospital.
"Delikado kc mga roads design jan sa taas,dpat tlaga sa may traffic lights ka wait ng go signal,kc may mga twiran jan na pkiramdaman nlng,lalo at galing sa mtaas na area yong mga sskyan,ngkamali silang pareho ng estimate,lalo at nka cp yong pinay," said Cruz in the comment section of her post.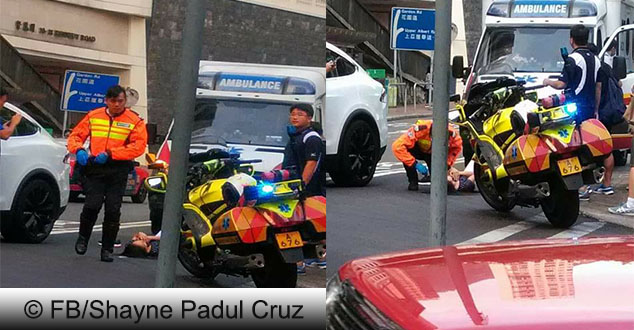 Netizens were quick to give their comments. Some of them knew that the road that area is very dangerous for pedestrians especially because there is no pedestrian lane.
"Walang pedestrian diyan or traffic light at di dapat tumawid diyan dahil ang mga sasakyan diyan sumusulpot kahit saan," said Facebook user Michelle Divina Bauya.
"Hirap tumawid dyan sana man lang yunh mga sasakyan dindyan dahan dahan din la kasing traffic lights at open area dinyan left and right yung way dyan mag ingat din tayo dyan," said Jiezel Paungilan Torres.
You are working abroad to earn a living for the family you left in the Philippines. It won't hurt to follow traffic rules and regulations all for your own sake.