With the aim to ensure the sustainability of the National Health Insurance Program (NHIP), the Philippine Health Insurance Corporation (PhilHealth) had initiated a dialogue between representatives from Overseas Filipino Workers' (OFW) organizations so their concerns may be carried out.
During the dialogue, Dr. Narisa Portia J. Sugay a PhilHealth official and also the OIC-Vice President for Member Management Group explained that the agency needs to increase the premium contribution rates of those who are not members yet including the overseas workers as they move towards universal coverage.
However, she proudly shared that PhilHealth had been successful in enhancing its benefit packages and made them more responsive to the needs of the members for the past years even if there was still no increase in the remittances.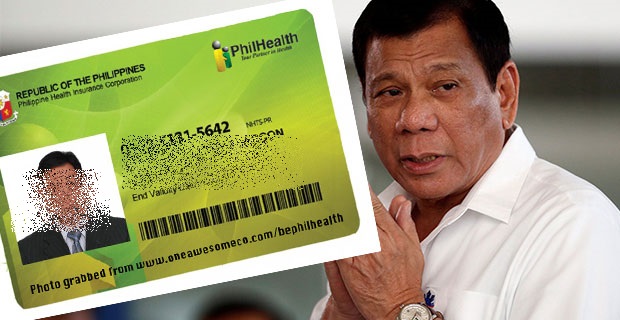 "Kung natatandaan po ninyo, 'yon 'yong malalaking benefits na hundreds of thousands ang ibinabayad ng PhilHealth for some diseases or illnesses na kung hindi ka miyembro ng programa, nakauubos talaga ng resources ng pamilya para lamang mabigyan ng karampatang treatment ang pasyente," she stressed.
On the other hand, Nerissa R. Santiago, PhilHealth OIC-Senior Vice President for Actuarial Services and Risk Management Sector and concurrent Vice President Office of the Actuary, presented the PhilHealth's and explained the three dimensions of Universal Health Coverage (UHC).
First is the coverage rate or the coverage ratio of PhilHealth.
According to Santiago, PhilHealth had already covered 90 percent of the population in 2016.
Second, PhilHealth had expanded its benefits to include Primary Care Benefit Package to other member sectors.
Third, is PhilHealth's Board of Directors' approval of the  increase in contribution scheme Directors for 2018. Under the new scheme, the premium contribution of the land-based OFWs will be from P2,400 to P3,600 per annum while the sea-based OFWs will have a 0.25 percent upward adjustment from its contribution rate of 2.5 percent.
She further emphasized that there is a need to adjust the contribution scheme as she stated that for 10 years, that is from 2016 to 2026, the gap between the contribution  and the benefit expenses is increasing, thus; funds may not suffice the next 10 years more if PhilHealth will maintain its present status.
Meanwhile, the OFW representatives appealed to delay the increase in premium to 2019 considering the economic conditions in some countries.
They also appealed for an improvement of PhilHealth's services and benefits among them and the possibility of sourcing other means to cope with its aim to provide better coverage aside from raising its premiums.
Some of them also called the attention of Philhealth to be aware of the concerns raised by the OFWs on their website and other social media accounts and become more visible in seminars given to migrant workers prior to their departure to work abroad.