Seemed like a hotel in Pasay welcomed 2018 with such "not a good start" incident for the year as some "bad" men managed to escape with the hotel's income including the OFW's valuables after declaring robbery-hold up.
In a report made by DZBB Teleradyo program aired via GMA-7 on Tuesday, January 2, 2018, 4 armed men robbed a hotel in Pasay City around 3 o'clock in the morning.
The suspects ran away with the hotel's income amounting to P33,000.
Unfortunately, an OFW hotel guest who was just waiting in the lobby for his relatives to fetch him also became a victim of the ruthless robbers.  Sad though, even the relatives of OFW Dominador Castro were not spared from the robbery.
According to the report, robbers had gotten cash money amounting to US $15,800 (P 786,998), gadgets worth US$7,000 (P 348,670), a Rolex watch valued at US$13,000 (P 647,530) and jewelry worth US$ 29,950 (P 1,491,809) from Dominador and his family members.
The suspects then escaped using a black Hyundai Starex heading towards Roxas Boulevard.
Meanwhile, in a separate report made by DZBB on January 3, 2018, the hotel's name was revealed.  The robbery incident happened at The Mabuhay Manor Hotel along F.B. Harrison in Pasay City.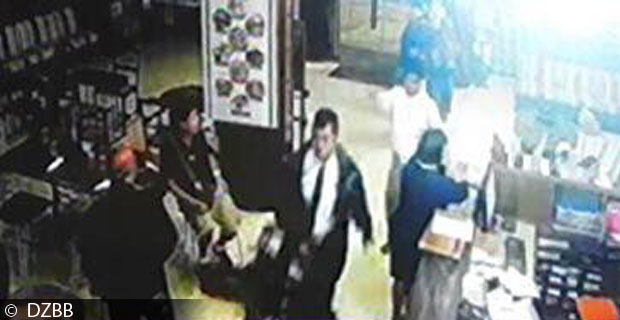 It was learned that only one security guard was stationed at the hotel when the said incident happened.
As of this writing, the investigation is still going on and the angle of an "inside job" modus operandi is being checked by the police.  CCTV footages around the hotel were also closely being looked into.
There were around 50 guests booked in the hotel during the robbery scenario.