Horror stories involving the abuse of domestic helpers abroad are all over the news. However, that is not true to all since employers are sometimes victims of theft among their domestic helpers.
A Filipina housemaid allegedly took jewelries and 5 watches, all amounting to KD2, 500. She disappeared after the incident.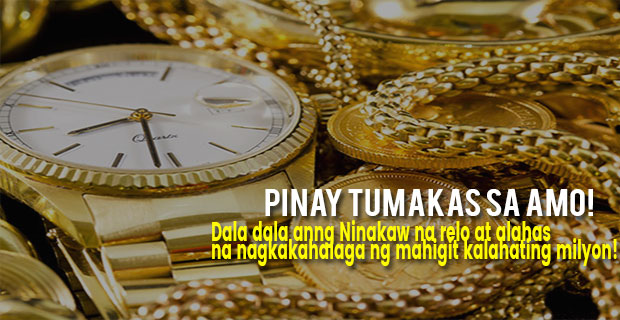 According to Kuwait Times, the Kuwaiti citizen, identified only as Salam, noticed that her maid was nowhere to be found. Important things such as documents, passport, jewelry and watches were also lost.
The employer then notified the police authorities and filed a complaint. They are currently working over the case.
According to the Kuwait law, the maximum punishment for robbery or theft is imprisonment. Theft is the leading type of crime in Kuwait with a total of 937 cases, followed by drug/alcohol related crimes, murder, sexual assault and kidnap.
Many OFWs resort into stealing valuable items of their employers to give to their families in the Philippines. Though theft is not punishable by death, it is still best to avoid it so as not to implicate the wrong impression among other OFWs who are working in accordance to the law