President Rodrgo Duterte put out a promise to Filipino communities in Hong Kong that by three-four years' time, they will be able to come back to the Philippines and stay for good.
"Just give me time, I'm doing my best…In three to four years pwede na kayong umuwi," said President Duterte in his speech in front of thousands of OFWs present in the said event which happened at Grand Ballroom of Regal Airport Hotel.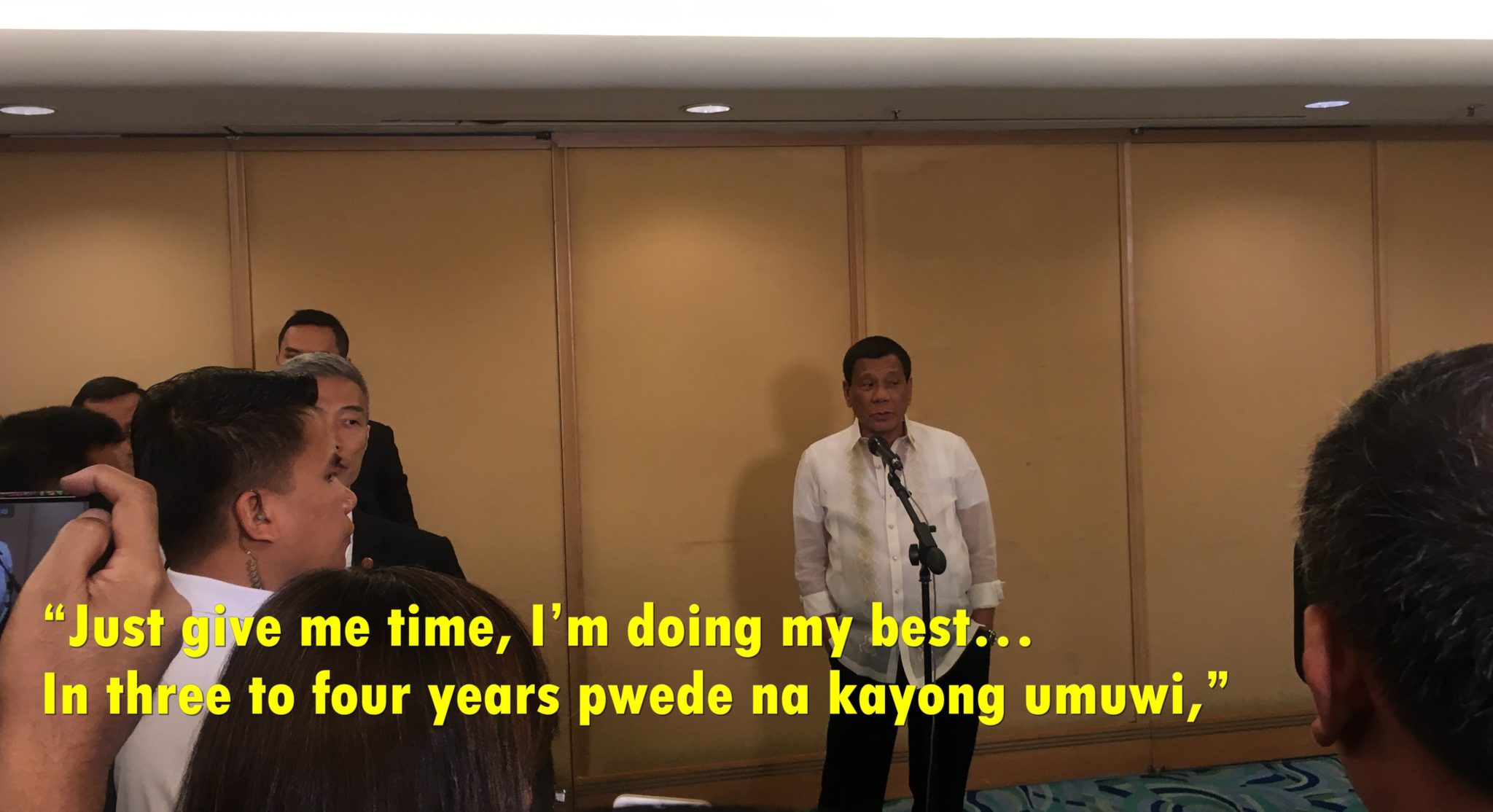 President Duterte would also like to replace Overseas Employment Certificate (OEC), as a required document for OFWs to board their flights to their country of destination.
"I will give him until the end of the month to study it," President Duterte said.
Labor Attache Jalilo dela Torre said that OFW cards are better alternatives to OECs.
Just last month, Labor Secretary Silvestre Bello III, announced the temporary suspension of OEC for direct hires to clear the impunities of some POEA employees.
He also cleared speculations of its permanent abolishment and advised the public regarding its reissuance after the investigation.
Hong Kong is considered one of the favorite working destination of OFWs. Currently, there are about 210,000 Filipinos working in Hong Kong, 180,000 out of those are working as domestic helpers.