It was on Sunday 13th of December 2015 were posting the news of and OFW in Hong Kong that Allegedly ironed by Employer  that been viral on social media.Today's report from GMA News  give details on what really happen to the said OFW.
According to a report by GMA News stringer Corazon Amaya Cañete, the 25-year-old OFW from Cagayan Valley, who is working as a domestic helper, has sought assistance from the police regarding her 85-year-old male employer.
She said on December 12, her employer asked her to give him a massage. However, the employer was not satisfied with her massage and pushed her.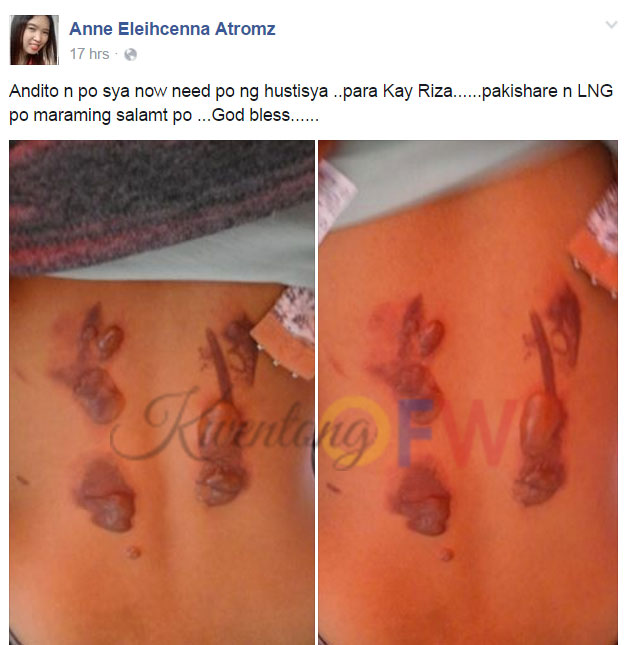 Later, while the OFW was ironing her employer's clothes, the employer allegedly came to her, grabbed the flat iron, and burned the right side of her back with it. Seemingly not contented, the employer also placed the iron on the left side of her back.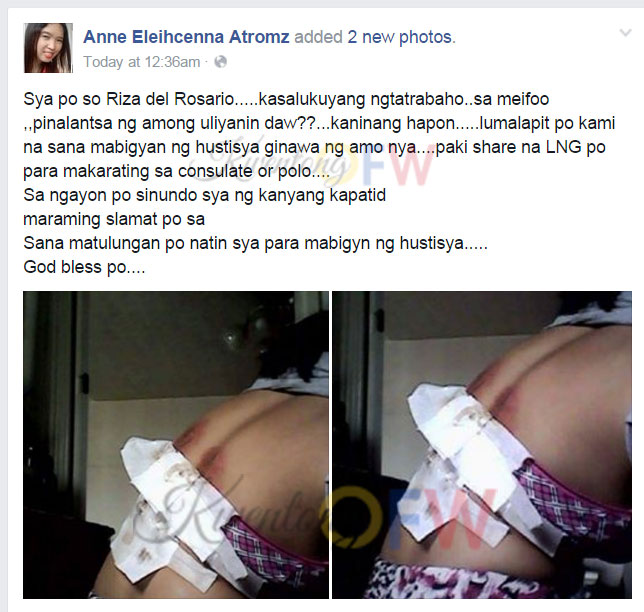 The OFW said all she could do was cry. She said the pain prevented her from sleeping at night.
With the aid of her siblings, who are also working as domestic helpers in Hong Kong, the police got wind of her situation and are now investigating it.
Below is the video for the said reports credit to GMA News and Public Affairs But uploader not made these video viewable some countries sorry for that.